Business Loan
6 Strategies To Finance Your F&B Business During These Trying Times And How A Business Loan Can Help
15 October 2020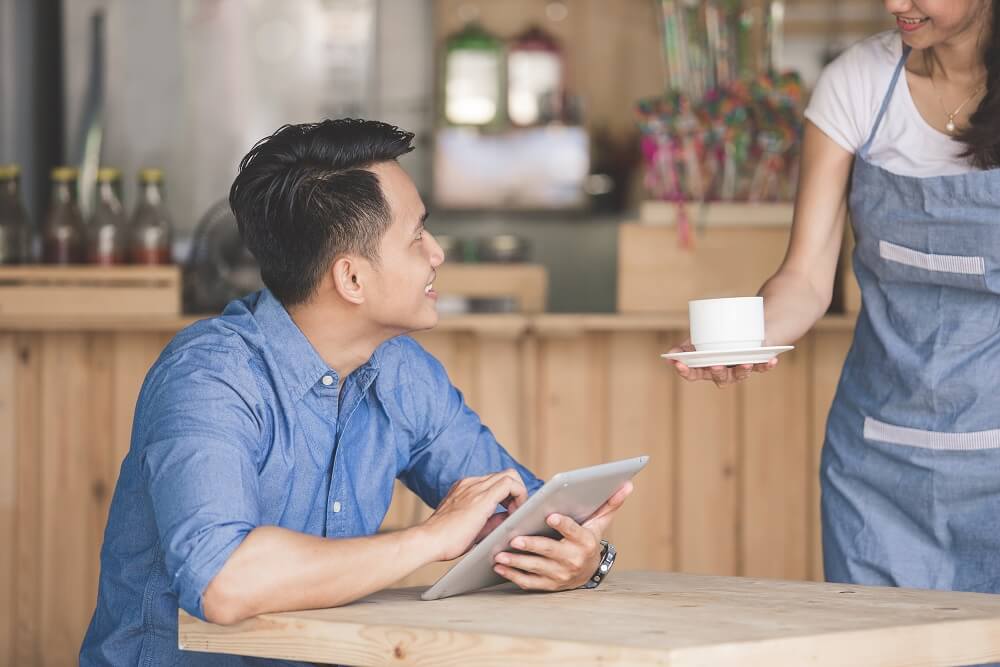 Running a business is not easy. It's even harder to run a food and beverage (F&B) business due to its fast-changing nature. Healthy cash flow is needed for smooth business operation, and without enough funds, problems will only accumulate.
Now with COVID-19, the world's economy has taken a tremendous hit, and many F&B business owners are seeking outside capital such as a business loan to stay afloat.
More than 500 F&B establishments have closed down in recent months; even the well-known Rookery Group set up by DJ-turned-restaurateur Daniel Ong gave way to the crisis.
The key to surviving COVID-19 is resilience and to source for new ways of continuing your F&B business. To survive in these trying times, here are some ways you can drum up your funds.
6 Ways To Finance Your F&B Business In Trying Times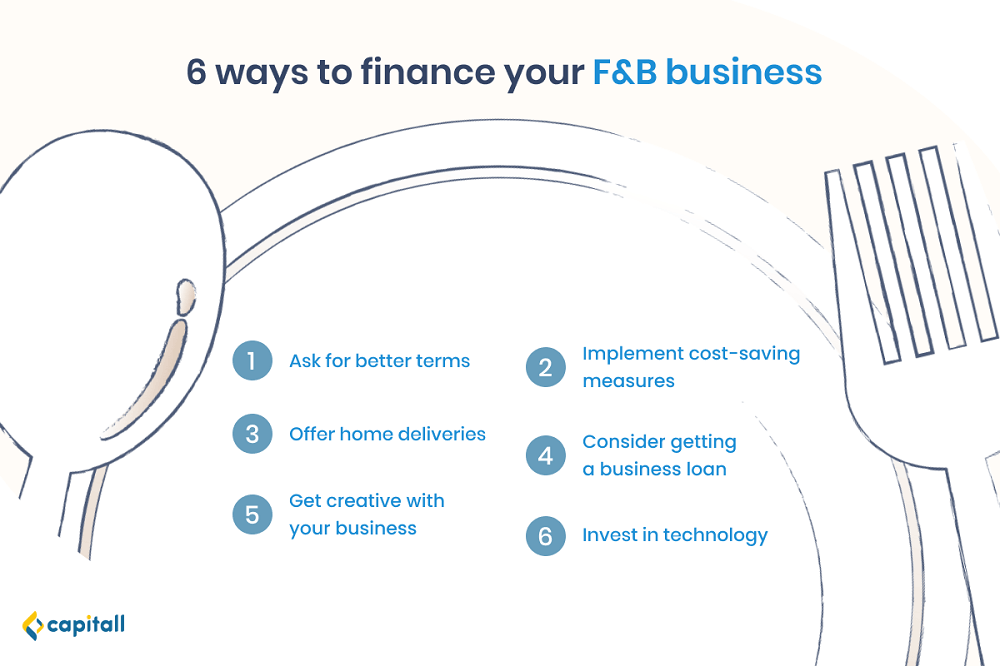 1. Ask For Better Terms
When facing cash flow issues, don't be afraid to speak to your suppliers, business partners, or vendors. Explain to them the situation so that everyone can think of ways to improve the situation.
Many suppliers are willing to lend a listening ear and offer financial help to their customers. Financing will help bring in revenue and is beneficial for the F&B business in the long-run. It wouldn't bring them any benefit if your business were to close down. They will surely prefer a win-win situation.
If you currently have a business line of credit, or if you have rental fees to pay, try negotiating with your lender or landlord. Look for ways to get better terms. Ask if they can lower interest rates or increase the payment window to tide through tough times like COVID-19.
Closing down the F&B restaurant will usually bring losses to suppliers as well. Hence, consider negotiating to find a beneficial outcome for all.
2. Implement Cost-saving Measures
As technology improves, changes have to be made to the business model. Some business methods might be outdated and should be left behind. Regular business evaluation is encouraged to reduce unnecessary losses.
Re-evaluate Expenses
Firstly, as an F&B business owner, you should take a look at where you are accruing expenses. Are these expenses needed? Can your restaurant function without them?
After evaluating, you can choose to cut down on services and platforms that aren't really in use. For example, many F&B businesses in Singapore have gone paperless to cut costs and play their part for the environment. These businesses no longer issue paper receipts. Instead, e-receipts are sent to customers via email — saving time, paper cost, and manpower.
Re-evaluate Suppliers And Distributors
Next, re-evaluate your suppliers and distributors. As time passes, there could be better deals out there in the market. Another food supplier might be offering a better price which will lower your overall business cost. Keep an open-mind and look out for new opportunities.
3. Offer Home Deliveries
Though the government has banned dine-ins at restaurants and F&B establishments during the circuit breaker to combat COVID-19, this measure has brought a surge in food and groceries delivery services.
The demand for online orders has even surpassed the numbers for festive seasons such as Christmas and Chinese New Year. Companies such as Lazada and RedMart see an estimated increase of 300% in their orders.
As an F&B business owner in Singapore, you can offer home delivery services, so you do not miss any order. You can have your own delivery crew and e-commerce platform, or diversify your business and tap onto existing delivery platforms like Foodpanda.
Other F&B shops have also caught up with the times and are offering home deliveries. This includes online ordering and delivery of seasonal treats like durians as well.

Get ahead with the times and offer home deliveries. Whether it's through an established food delivery platform or setting up your own e-commerce, it'll help to bring in some extra monetary support when customers dine-in.
4. Consider Getting A Business Loan
Business loans come in handy, especially during this time. If your F&B business is facing cash flow issues, business loans might help to cut further losses.
When an unexpected crisis hits, F&B businesses need to react quickly in order to continue operating and generating revenue. Getting a business loan in Singapore will allow you to make rental payments, settle payrolls, handle marketing campaigns, and purchase equipment, supplies, and inventory.
You can get a business loan from either banks or private financial institutions. To put things into perspective, here's a comparison table on the differences between getting a business loan from a bank and a private financial institution.
| | |
| --- | --- |
| Banks | Capitall.com.sg, a private financial institution |
| Your company has an operational history of 1 year, preferably 2 years. | Your company should preferably be in operation for at least 10 months |
| Annual revenue of at least S$300,000 | Annual revenue of at least S$100,000 |
| May take a few weeks to a month to process a loan application | Fast process and loan disbursement within 24 hours |
| More stringent—higher chance of business loan application being rejected | More lenient—higher business loan approval rate |
Get access to funding of up to S$300,000, processed and approved within 24 hours.
Though business loans are a great option to tide you through difficult times, you should still proceed with caution. Before applying for the business loan, assess the best business loan options available for financing your F&B business. Do your due diligence to get the best deal, and make sure that you will be able to handle the repayments and interests that come along with the loan.
Looking to get a loan to finance your F&B business? Read more about the 4 business loans available.
5. Get Creative With Your Business
Creativity differentiates your F&B business from your competitors. Look for unconventional ways to generate revenue. Are there ways to entice your customers further?
For example, instead of the usual food stores, you can innovate and revamp your F&B business model to pop-ups shops or food trucks. These concept shops are more attractive and are known to increase customer visits. For instance, White Rabbit Singapore ran their business in a food truck last year and it drew a huge crowd and long queues.
As Phase 2 commences, businesses are gradually reopening, but sales may take quite some time to pick up. With the social distancing measures still in place, it might be a good business strategy to switch to a "portable" business instead.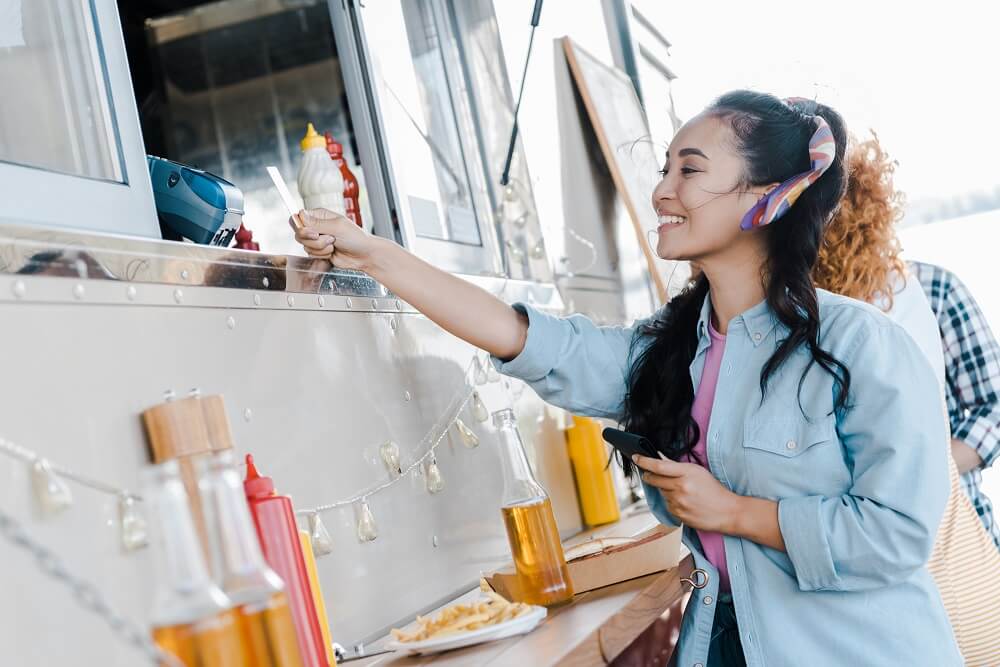 Singaporean pastry chef Janice Wong, a successful F&B entrepreneur has also launched an online platform ⁠— 'Bake at Home' ⁠— to combat the pandemic crisis. The platform allows customers to continue enjoying her recipes and food. With her foresight and ability, they are expecting a 30% increase in online sales.
Creativity comes in various methods, and there are no limits. There are other ways to finance your F&B business as well. For one, you can shift your business focus towards servicing private dining, or join the gift card initiative — where customers can show support to their favourite local store by purchasing gift cards. It is a smart and fast way to help your business gather more funds.
6. Invest In Technology
Staying up-to-date with technology is very important in running your F&B business. It is not just about having the best chef or the freshest ingredients; you also need to keep up with the latest technology and trends.
You can transform your business model by leveraging on technology. Save time while reducing costs and make your F&B business more sustainable.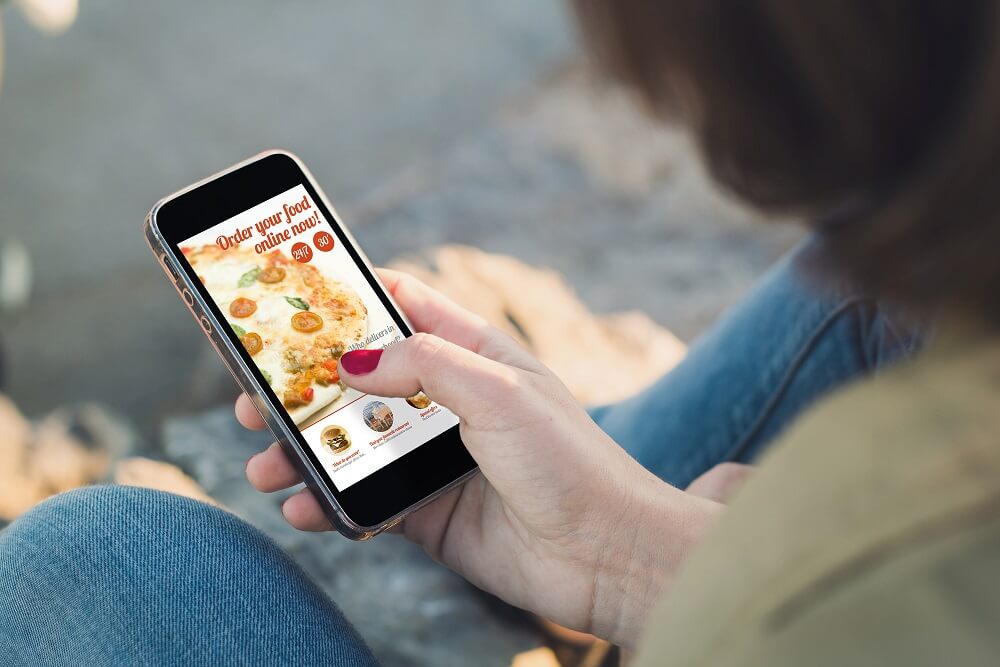 For instance, you can revamp your website to accept online orders or launch mobile applications that allow customers to make orders and get deliveries. One of the first businesses that have done so is the popular supper restaurant, Al-Azhar Group. Chief Executive Mr Muhammad Husain Mansoor will be launching the mobile app to improve business and remain sustainable.
Investing in technology will allow your business to continue day-to-day operations while providing greater convenience to your customers.
Be Resilient And Consider F&B Business Sustainability
Times may be tough, but business owners should aim to be resilient. Research on ways to finance your business during these trying times. Plan carefully, leverage technology, and focus on business sustainability.
When necessary, talk to your suppliers, get creative, or consider getting a business loan. While a loan may be seen as a liability, it is a good long-term investment for your F&B business depending on how you manage the funds.
Get a business loan with Capitall today. Speak to professional financial advisors to see how they can help.