Focus On Growing Your Business
.
Increase cashflow and enhance your business operations. Apply for quick funding of up to SGD300,000.
Our online application is fast, simple, and confidential. Input your details through MyInfo Business. Your application form will be pre-filled automatically.
Our tech-enabled algorithm ensures fast and accurate processing. Once you have submitted all the required documents, your application result will be sent to you shortly.
Funds will be disbursed to your account once you have accepted our approved loan.
Loan Options for Your Every Need
.
Whether its a business loan, a working capital loan, or expansion financing, we do what we can to help.
Expand Your Financial Prospects
.
Focus on building your business with loans specially constructed to support your financial growth.
As Singapore's leading company for business, corporate, and SME loans, these are our commitments to growing your business with you.
Simple Repayment Options
We make repayment effortless by utilising customised repayment options designed to fit your business needs.
Quick and Timely
Every minute is crucial to a business.
With our innovative self-serving loan application portal, you can apply for loans quicker than ever. From application to loan disbursement, everything is approved and processed within 24 hours.
Tailored Solutions
As a Digital Finance Partner to SMEs, we provide specially tailored loans that will maximise your business opportunities.
Guaranteed No Hidden Fees
We adopt a transparent structure at Capitall. We guarantee that there are no hidden fees on any business loans.
Hear From Our Customers
Themselves.
We are proud to have served our customers well, and we want to extend that same level of service to even more people in the future.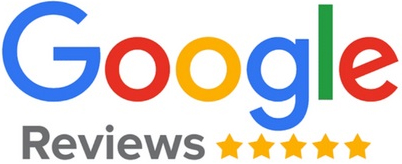 Ryan was very helpful in the onboarding call and accommodating in request to change the meeting timing.

Ryan was very professional and to the point when we had conversation. He is able to graps our industry norm and further his question from the answers we gave. He is knowlegeable and tactful at the same time in the conversation we had. We appreciated the short and fruitful experience we had with Ryan.
Jasoel Lei xu le
16/05/2023
Good Service and Fast. Reliable👍

Afiq was of great Assistance and we are so glad he was helpful and prudent in advice

The person is in charge of my application, Afiq, was very professional, helpful and responsiveness. The process went smoothly with him, 100% online without having to go there.

Bruno Le Briere
13/03/2023
Ryan is very professional in the way he spoke to us and assertive about the plans for the future. Keep it up!

Received very fast and efficient service from Afiq Ahmad, 5* quality:) I like how the system is fully online without need to waste time to go to their office for handing over and signing documents, Plus no Printed Paper to harm the environment! Great job Capitall and Afiq

Totally satisfied the officer in charge of my application, Afiq. Kudos for being prompt, despite my busy schedule to cater the replies and acceptance. The processing took about 2 to 3 weeks, and once its already approved, Afiq always remind and checked in with me to know if everything was alright. He even assisted to extend my letter of offer due to my schedule from last year and when I finally signed, it was disbursed immediately within the same day. Definitely promising and different from other companies I've worked with especially the finance sector. Thank you Afiq!

Friendly and helpful from Ryan and Carol. A better lending company compare to work with as compare to all others with better rate and not stretching your monthly repayment. I sincerely recommend this company.

Capitall financing seems seamless quick and simple compared to most of their peers.

Very fast and response service from Ms Carol. Great job!

First of all, the team are very professional. Was attended by Daniel Chew in the beginning for assessment. Daniel is a great listener. He addressed my needs and recommended the next steps for application. When application went through, I was served by Carol Lim. Carol was very patient with me asking tonnes of questions. Unlike many brokers or account managers I had experienced, Carol are one which will try her best to respond our queries, as well as keep a close follow-up on the case. Very efficient individuals. Thank you so much.

Ignatius Roger Kheng
08/11/2022
Fast and efficient, very helpful

Carol is really very professional and helpful.It was a very smooth process.Great job!

responsive & quick loan disbursement

With the assistance of Ryan & his team, we managed to secure a loan and got funded within 48 hours. The whole loan application process was smooth and seamless. Look forward to further collaborations!

Karthikai Vaasam
06/08/2022
Capitall Pte Ltd has been very professional and fast in processing our loan application. As a SME, Capitall is the ideal lender as we can focus on growing our business while they provide the financial support. They are highly recommended and deserve our five star score.

Galaxy Singapore
02/08/2022
Reliable and fast services

Quick and precise onboarding service

Hi,I was served by Carol Lim.i felt very comfortable and pleased with her service and all the detailed explanation for the loan . Thank you

They were very professional and clear on their financial products ....Carol was patient and helpful.....🙂👍👍

Get Your Business Loan Now
.
Apply now, and receive your business loan within 24 hours*.