Business Loan
Everything You Need To Know About Loan Tenure And How It Affects Your Business
18 October 2023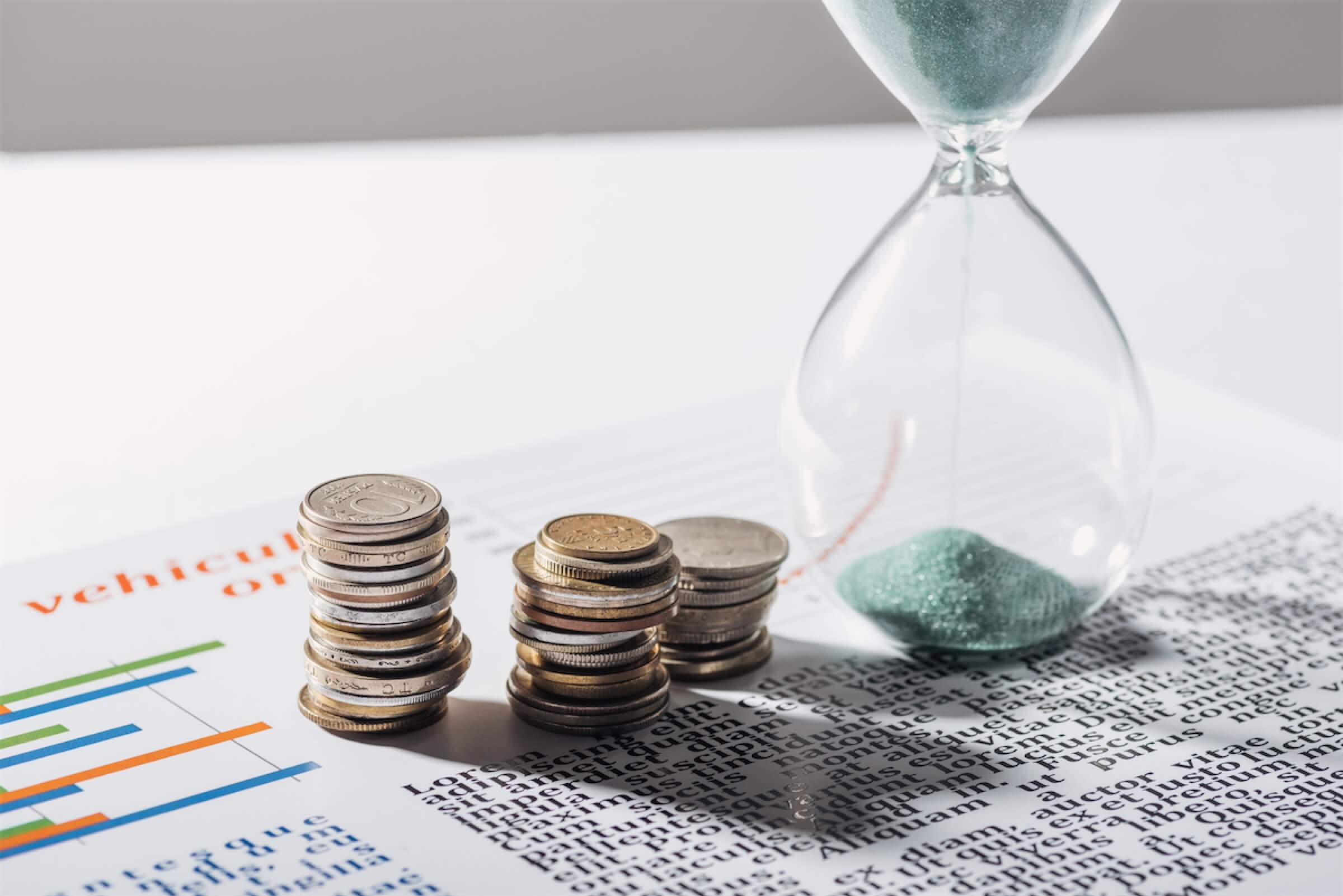 You have gone through your fair share of ups and downs in your business, and you are now ready to take a business loan — for whatever reason that may be: to manage your cash flow, purchase equipment, or to boost the growth of your SME further. If you are thinking of getting a business loan, you will also need to think about loan tenure.

Learn more about business loan options here.
Simply put, loan tenure is the amount of time you are given to repay your loan. Almost all types of loans have a loan tenure: personal loans, business loans, car loans, education loans, and home loans. The only exception is credit cards, which have variable repayments dependent on your outstanding balance.
Home loans usually have a longer tenure that may even stretch up to a few decades depending on your loan amount, Total Debt Servicing Ratio (TDSR) / Mortgage Servicing Ratio (MSR), and interest rate.
On the contrary, business loans are generally unsecured loans with shorter loan tenure between a month up to 5 years. Loan tenure also depends on the loan amount and financial institution.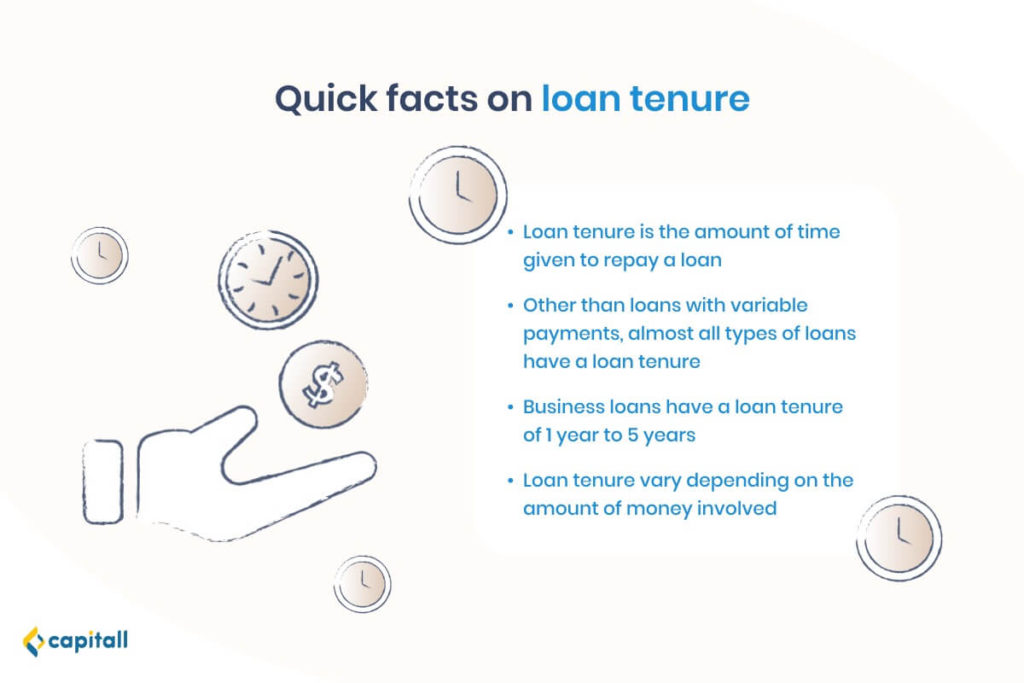 Why It Is Important To Understand Loan Tenure
1. Understanding Loan Tenure Helps You Manage Your Monthly Repayments Better
While it may be tempting to opt for a shorter loan tenure so that you won't have to carry a financial burden around for too long, bear in mind that a shorter loan tenure also means that your monthly repayment will be steeper.
This can cause a tight monthly cash flow situation and disrupt your usual financial management. You may also need to prioritise your loan repayment over other monthly expenses and reshuffle your entire payment plans.
2. Understanding Loan Tenure Helps You Calculate The Total Cost Of The Loan
A longer loan tenure means you will have to pay more at the end of the day because of the more interest accumulated.
The good thing about a longer loan tenure is it doesn't put so much pressure on you as the monthly repayments will be lower.
So, in any case of an emergency such as a retrenchment or unpaid sick leave, a longer loan tenure may still act as a cushion without leaving a significant dent on your savings, as compared to a shorter loan tenure.
Let's have a look at a simple comparison between a short business loan tenure and a long business loan tenure:
| | | | |
| --- | --- | --- | --- |
| Loan amount | S$100,000 | S$100,000 | S$100,000 |
| Interest rate p.a. | 6.75% | 6.75% | 6.75% |
| Tenure | 2 years | 3 years | 5 years |
| Monthly repayment | S$4,465.93 | S$3,076.29 | S$1,968.35 |
From the table above, you can see how much your monthly repayment can differ when you extend your tenure by 1 year. Then, compare the difference between 2 years and 5 years.
This is why it is essential to understand loan tenure. Otherwise, it would defeat the purpose of taking a business loan to help you out financially, only to have a monthly repayment that gets in the way of your other expenses.
Opting for a longer loan tenure can significantly reduce your monthly repayment amount and save you from a lot of stress as a shorter loan period has a higher monthly repayment.
Should You Pay Off Your Business Loan Before The End Of Your Loan Tenure?
Another factor to consider is if you should pay your loan off earlier than agreed in the contract.
Your first instinct might be to say yes because you can save money on interest quickly.
But this is only partially true. Settling your business loan before the end of your tenure has both advantages and disadvantages.
What Are The Advantages?
1. You Get To Save Money By Paying Less Interest
As noted earlier, the sooner you pay off your loan, the less interest you need to pay.
Take a look at the following table. There is a substantial difference between the interest accumulated over 2 years and 5 years:
| | | | |
| --- | --- | --- | --- |
| Loan amount | S$100,000 | S$100,000 | S$100,000 |
| Interest rate p.a. | 6.75% | 6.75% | 6.75% |
| Tenure | 2 years | 3 years | 5 years |
| Total interest | S$7,182.38 | S$10,746.54 | S$18,100.69 |
Although you pay less interest by paying off your loan earlier, remember that you should also be prepared to pay an exorbitant amount of money every month.
2. Your Credit Record Could Improve If You Are Debt Free
You will have a good business credit score if you are regular with your repayment and even pay off your loans earlier.
So, the next time you apply for another business loan, chances are, you won't have to go through a lot of hassle to get it approved.
3. You Have More Money That You Could Use To Invest In Your Business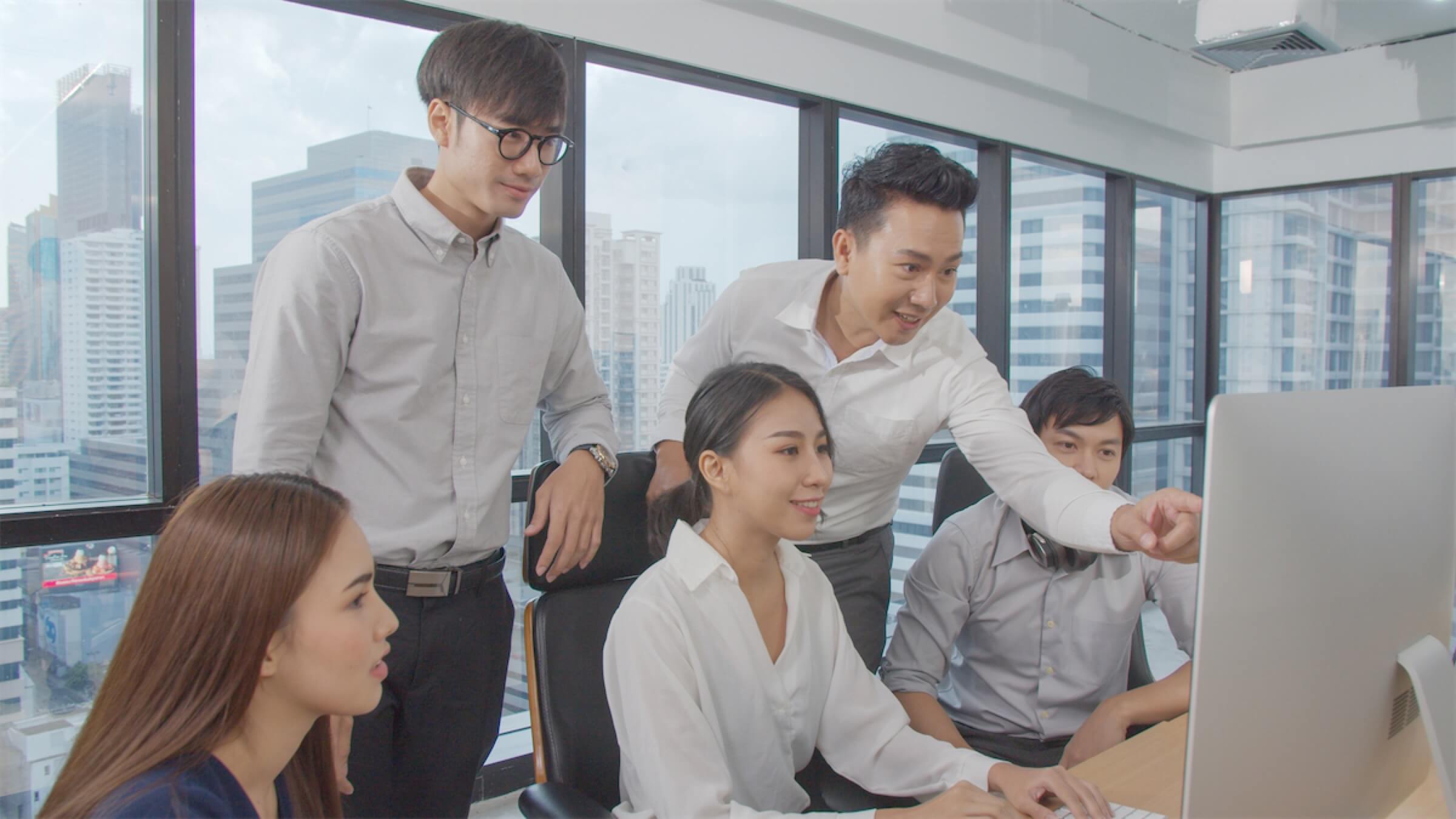 When you pay off your loans before the end of your tenure, you will also get to save money on interests.
That extra cash can be used to invest and help your business grow further. Some of the ways you can invest in your business include sending your employees for coaching or training, providing them with better facilities, building a better team, and increasing your online visibility through digital marketing or SEO.
All these help to expand your business without a doubt and will cost you money.
4. You Get To Avoid Ongoing Fees And Charges
Paying off your business loans before the end of your tenure is also a great way to save on any ongoing fees.
This aspect is something new SME business owners may overlook, but business loan fees and charges are as important as interest rates. They may be structured differently from lender to lender, or bank to bank, but don't forget to look out for them.
So, what exactly are these business loan fees and charges? Here are a few that you should pay attention to:
Processing fee or origination fee
Annual fee or account maintenance fee
Credit insurance fee
Legal fee
These fees may be written in small print, and may therefore be easily missed. They could be 1% of your total loan amount, but that's still a lot of money.
For instance, if your loan is S$100,000, 1% would be an extra S$1,000.
What Are The Disadvantages Of Paying Off Your Loan Early?
Paying off your loans before the end of your loan tenure has some drawbacks too.
1. Your Lender May Charge You An Early Repayment And Discharge Fee
Most lenders may charge you an early repayment and discharge fee if you wish to settle your loan repayment before the end of your loan tenure. This is to compensate for the loss of interest income on the lender's side.
It's always best to check these terms before you sign your contract, in case a situation like this arises in the future.
2. Prepaying A Loan Before Its Original Tenure Can Lead To More Financing
Closing a loan off early means that you may ultimately end up with minimal cash reserves. This can tighten your cash flow and slow down your business.
The last thing you want to do is repay a loan early only to have to take up a new one.
How Can You Know If Early Repayment Before The End Of Loan Tenure Will Be Worth It?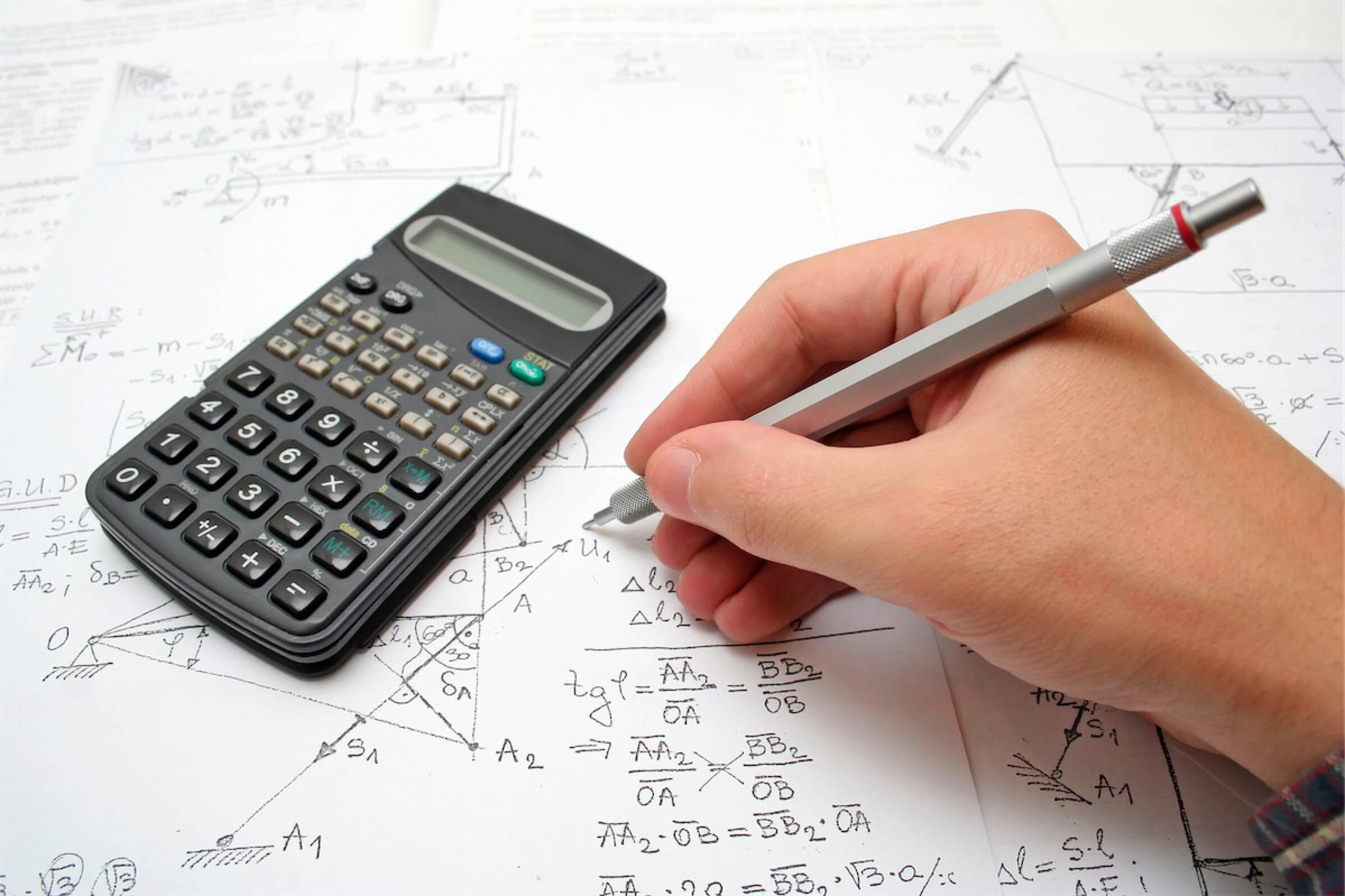 Let's assume your principal loan amount is S$100,000, with a 5-year tenure and interest of 6.75% p.a.
You have already settled 1 year of your loan (or an equivalent of S$23,620.20). You now wish to prepay the entire outstanding amount in 12 months. Your lender charges you an early repayment fee of 2% based on your outstanding principal loan amount.
Here is what you do:
Step 1: Calculate your monthly repayment based on your original loan tenure.
Step 2: Minus 12 months of repayment (since you have already paid that).
Step 3: Calculate your new monthly repayment for the next 12 months based on your outstanding loan amount.
Original tenure (5 years)
Early repayment
Monthly Repayment
S$1,968.35
Outstanding amount after 1 year: S$76,379.80
Monthly repayment: S$6,600.10
Step 4: Add the total amount you have paid for the first year and the total amount you will be paying for the next 12 months.
Step 5: Calculate the early repayment fees (2% of your outstanding loan amount). This amount will be added to the total amount you will pay at the end of your 24 months.
Original tenure (5 years)
Early repayment
Monthly Repayment
S$1,968.35
1st year: S$1,968.35 2nd year: S$6,600.10
Amount Paid
S$118,101
S$102,821.40
Early Repayment Fees
–
S$1,527.60
Total Amount Paid
S$118,101*
S$104,349*
Amount Saved
S$13,752
Step 7: The amount of money you will have saved through prepayment is then calculated by subtracting the amount you will have paid (inclusive of the early repayment fee) if you had chosen to stick to your original loan tenure*.
Based on the table above, early loan repayment can help you save money in the longer run. If your final amount is negative, then paying your loan off early will cost more than it will save you.
Don't let big words confuse you from getting the perfect loan for your business. Let our experts walk you through step-by-step in finding the right fit for your needs. Apply for a business loan with Capitall today.