Business Loan
All You Need To Know About Credit Limit And The Benefits Of Increasing It
19 November 2020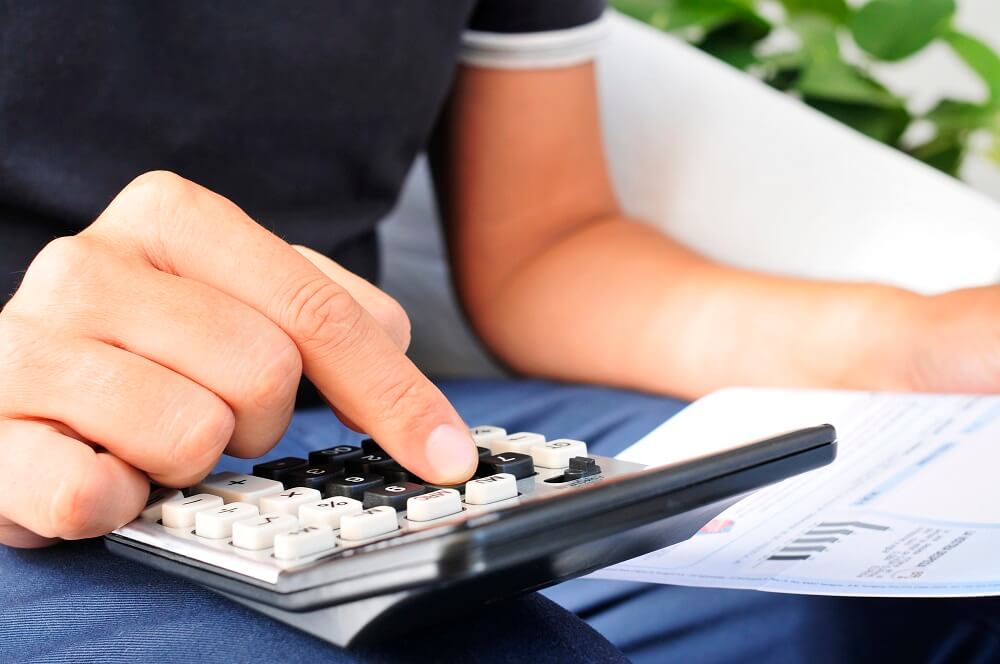 Most of us could rattle on unflinchingly on the credit cards we have but would probably get tongue-tied if asked about each card's credit limit. Perhaps this is a slippery slope for some as not knowing the credit limit could potentially sink one into debts.
Are you aware of your credit limit? And do you know how increasing your credit limit could help you financially?
What Is A Credit Limit?
For individuals, a credit limit is the maximum amount extended by a lender to a borrower. For businesses, credit limit refers to that applied to a business line of credit.
Find out more about how a business line of credit can help your SME.
While some people might not think to increase their credit limit, those who are in need of extra funds would certainly welcome the ability to increase this limit for the various benefits that it can bring.
A high credit limit allows you to spend more. As long as you keep up with repayments, this could be a boon in your credit score.
On the downside, however, having a higher credit limit might lead to the tendency to spend more than you should. The urge to overspend, coupled with the inability to repay, spells a recipe for disaster. Unconscious spending could result in racking up unwanted debts.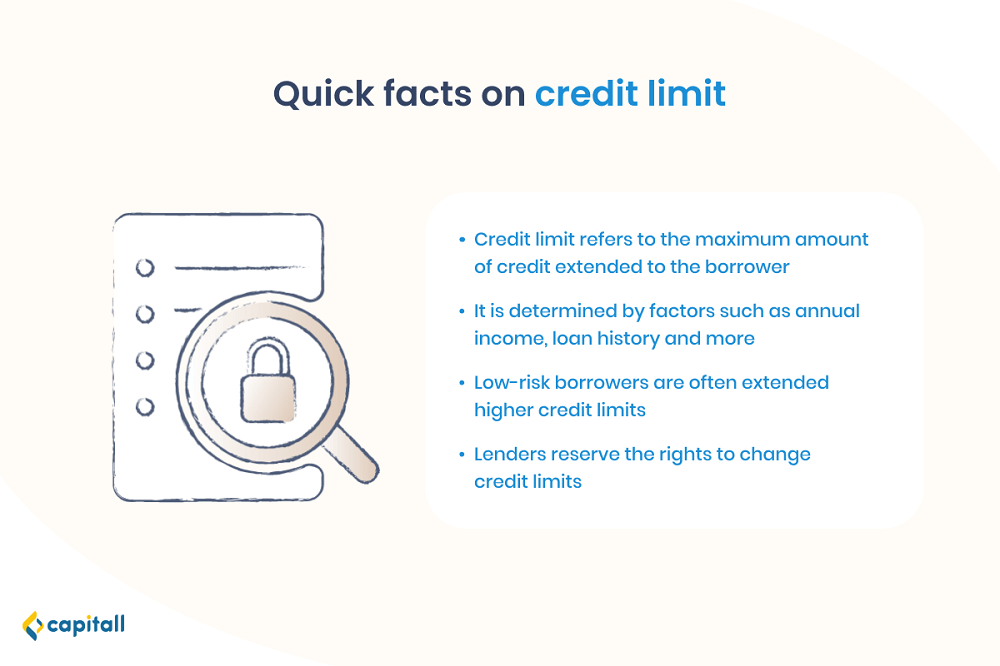 How Is Credit Limit Determined?
When you are told your business is only eligible for a certain amount of credit, naturally, you would want to know how the lender arrived at the figure.
There are several issues that lenders look into before determining your credit limit. These include the following:
1. Information Provided By Borrower
The amount you can borrow partly hinges on the information you provide to lenders. In considering your application, lenders will look at factors such as:
Personal and business credit scores
Annual business revenue
Loan history
Business operation history
Lenders, be it banks or private financial institutions, generally set credit limits based on their assessment of your ability to make repayments.
This is why a record of your loan history is important to them in assuring that you are capable of paying back what you owe. A good personal and business credit score also gives lenders the confidence that you are unlikely to default on repayments.
Your annual business revenue is another deciding factor on your credit limit. Though you might have a good personal and business credit score, if your annual business revenue is S$70,000, you might not be able to repay a S$100,000 loan.
Have a less than satisfactory credit score? Unlike banks, private financial institutions such as Capitall do not scrutinise your personal and business credit score as much. Instead, they look at your annual income and loan history to determine your creditworthiness.
2. Whether It Is A Secured Or Unsecured Loan
There is a difference in how lenders determine credit limits for unsecured loans as opposed to secured loans.
Unsecured credit limits include those for credit cards and unsecured business lines of credit. For these, factors such as your credit score, income, and repayment history play a part in determining your credit limit.
Secured loans are loans backed by collateral. When determining the credit limit for such loans, lenders would take into account the value of the collateral put up by the borrower.
3. Your Risk Profile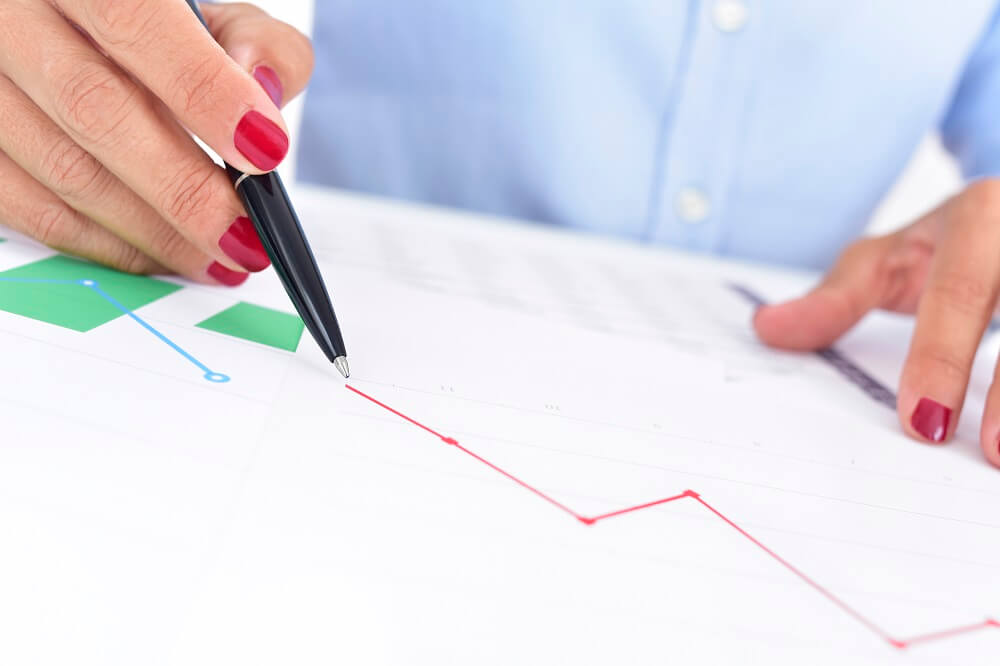 Lenders will set a credit limit on the assurance that you can make repayments without any issues.
If a lender decides that you are a low-risk borrower and not likely to default on payments, chances are you will be granted a higher credit limit on your business line of credit. This essentially translates to a higher spending capacity at your disposal.
Can Lenders Change Your Credit Limit?
As your business financial situation could change over time, lenders have the right to change the limit they set in extending the business line of credit.
Your credit limit is thus dynamic depending on the changing factors affecting your business. If you keep up with regular repayments and are careful not to overspend beyond your credit limit, the lender has every reason to increase your line of credit.
However, if you are late in your repayments or worse, defaulted on them, the chances of your lender reducing your credit limit is high. Should your credit limit be reduced, it would subsequently increase your balance-to-limit ratio (also known as credit utilisation ratio). Your balance-to-limit ratio is a measure of how much funds you already used, as opposed to the total credit that is made available to you by the lender.
Benefits Of Increased Credit Limits
You might not plan to increase your credit limit at this point in time. However, as your financial needs change, increasing your credit limit could have its advantages.
1. Improve Personal And Business Credit Score
Some people may avoid increasing their credit limit for fear of not being able to control their spending and fulfilling repayments. Unbeknownst to some, increasing your credit limit could boost your credit score.
To be in the lenders' good books, you must keep your credit utilisation ratio low. One way to do this is to increase your credit limit while maintaining your credit usage. This has the effect of ultimately lowering your credit utilisation ratio, and in turn, improving your personal and/or business credit score.
2. Cheaper And Easier To Access Loans And Additional Credit
Having a higher credit limit would also act in your favour, particularly if you maintain your credit usage. Banks and private financial institutions would see you as a low-risk borrower, making it easier and cheaper for you to get loans.
A low credit utilisation ratio is a reflection of you as a responsible borrower with good creditworthiness. With that, getting additional credit could be a breeze, if you ever need it.
3. Helpful For Emergencies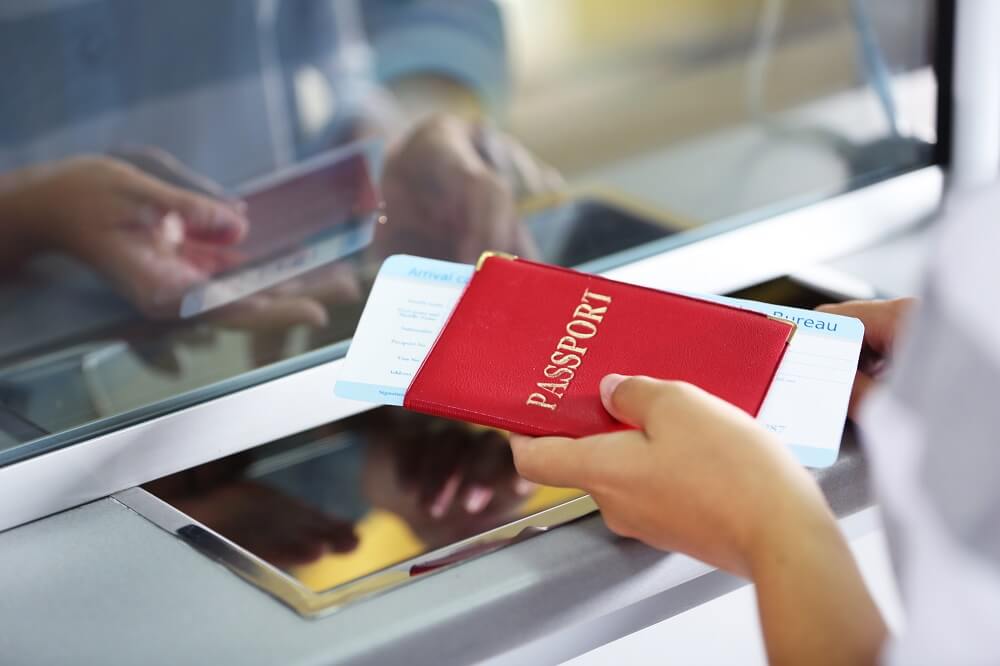 Having a higher credit limit provides you with the extra resource you can tap on should an urgent situation arise. For instance, if you are overseas for work but need to travel home immediately, you can make use of your business line of credit to get your plane ticket home.
If you have a high credit limit and pay off your loan diligently, you can expect to receive perks that could help in your business operations. A higher credit limit thus offers more flexibility and greater convenience, especially if your business needs an injection of extra funding.
| | |
| --- | --- |
| Benefits | Why |
| Better personal and business credit score | Increased credit limit coupled with stable spending could help lower credit utilisation ratio. High credit limits with stable spending tell lenders that you are not maxing out the amount. |
| Easier access to loans and additional credit | A high credit limit which is not maxed out could position you as a low-risk borrower, making it easier to get approved for loans and additional credit. |
| Access to additional resource | Potential source of funding in case of emergencies.A high credit limit could result in perks such as special privileges and warranties for products/services. |
All in all, a credit limit is the maximum amount extended to you in a business line of credit. However, you should not treat it as a target sum that you must utilise in full. Rather, it is a figure that acts as a reminder for you not to spend beyond it.
You might be granted a high credit limit, but ultimately, you should spend below that figure to ensure you can make repayments comfortably.
Read more about the ways to get a higher credit limit for your business line of credit here.
Looking to get a business line of credit for your SME? Apply with Capitall today.