Personal Finance
A Simple Guide To Hire Purchase In Singapore
10 April 2023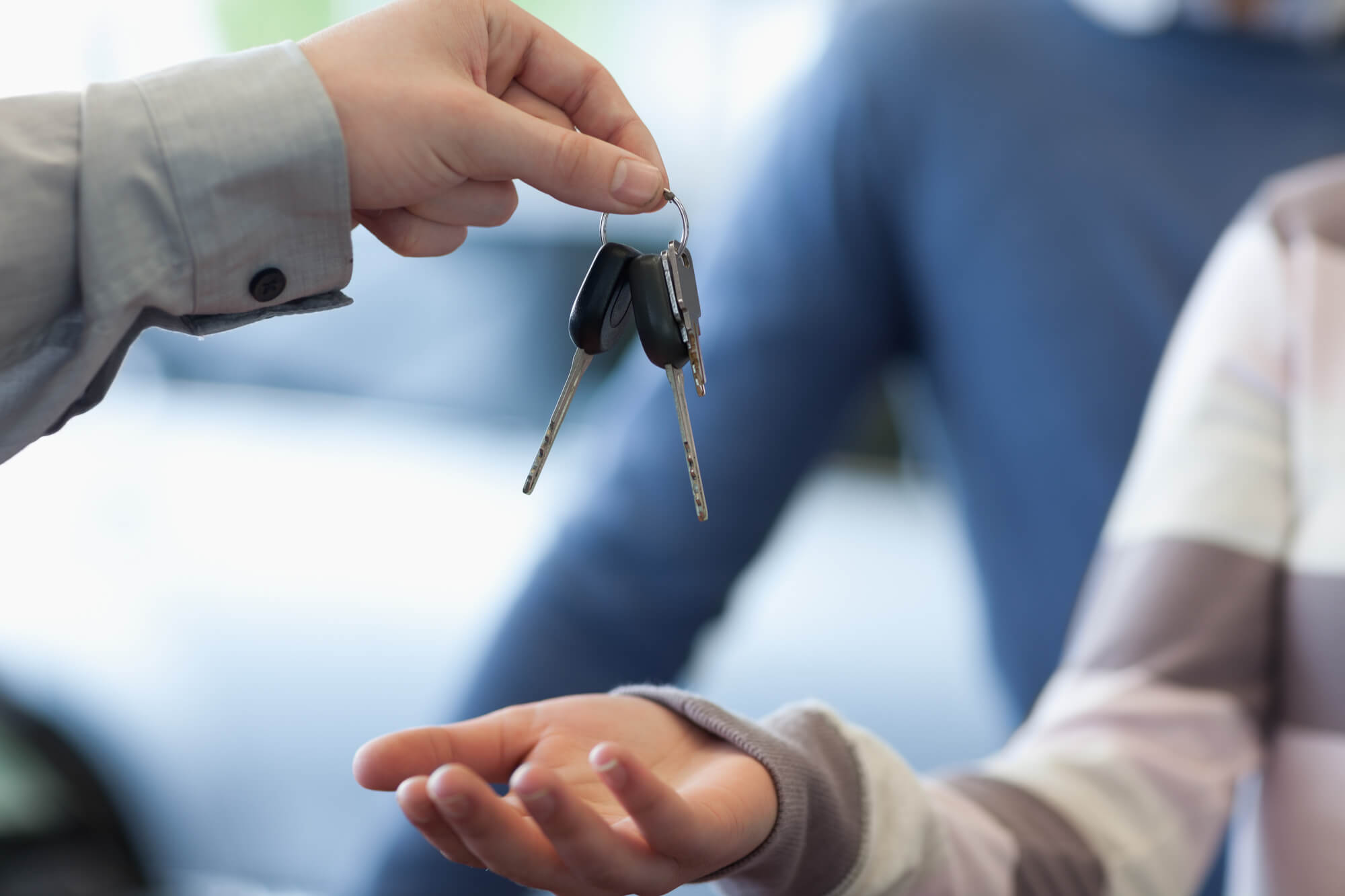 Need to buy a big ticket item like a car or motorcycle but don't have sufficient funds? Whether you are looking to finance your car or motorcycle purchase for personal or business use, hire purchase can help with it.
In this article, we share more about the meaning of hire purchase and how it works in Singapore.
What Is Hire Purchase?
Hire purchase is a type of payment arrangement that allows the buyer to purchase expensive goods and assets without paying the full cost upfront.
A down payment will be paid first, with the balance and interest to be paid in instalments. The good thing about this type of payment arrangement is that it allows the buyer to spread out the cost.
How Does Hire Purchase Work?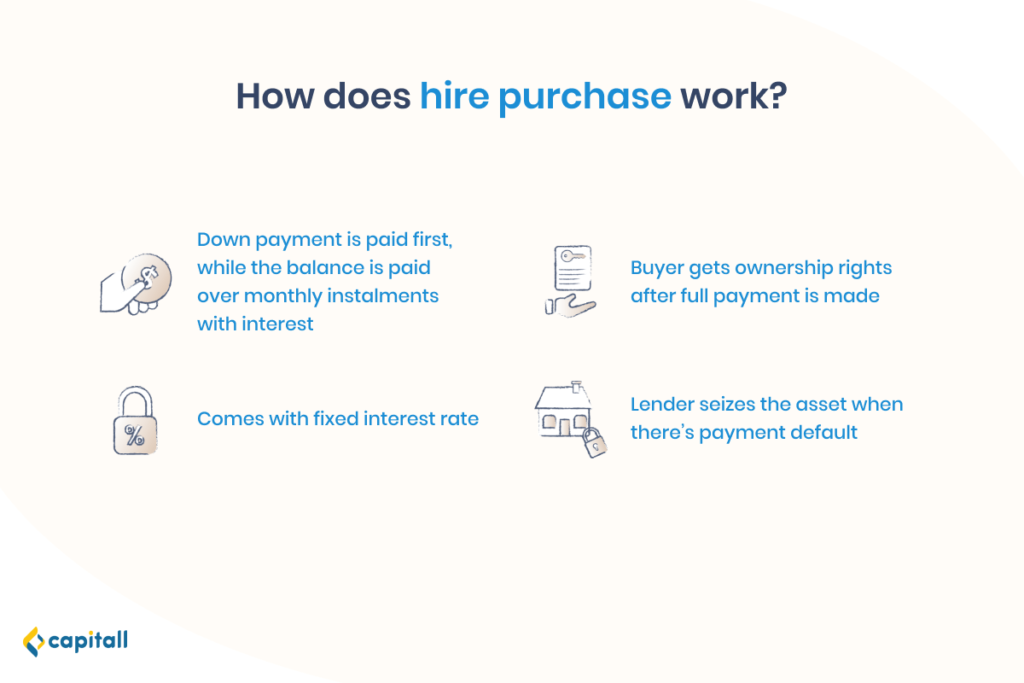 Essentially, a hire purchase works the same way as an instalment plan. The instalments are usually paid monthly over a few years with a fixed interest rate.
Buying through hire purchase is different from buying something on credit. While the buyer can benefit from using the asset before making a full payment, he does not have the ownership rights.
Under a hire purchase agreement, the lender that offers it is the owner of the goods. This lender can either be a bank or a private financial institution. The buyer will only get to own the goods after full payment has been made.
Since the hire purchase is secured against the assets, the lender has the right to seize them in the event of a payment default.
Another thing to note about buying through hire purchase is that the total cost can be higher in the long run. This is mainly due to the interest to be paid.
Likewise, the length of the hire purchase tenure affects the total cost to be paid. Taking a longer tenure leads to smaller and more affordable monthly repayments. However, this also means that higher interest will be paid over time.
What Can Hire Purchase Be Used For?
Hire purchase is usually used to pay for expensive assets. In Singapore, people commonly use hire purchase to pay for cars and motorcycles. In fact, hire purchases work the same way as car loans.
In this context, when a car is bought through hire purchase, the legal owner of the vehicle is the bank or private financial institution. This is despite the fact that the car is registered under the buyer's name. Once the buyer has paid off all the instalments, he will then have the legal ownership of the car.
For Personal Use
A hire purchase agreement can be taken up by individuals. And given the high cost of cars and motorcycles in Singapore, it's not uncommon for people to buy them via hire purchase.
Thinking of owning a car in Singapore? Learn more about the costs associated with car ownership here.
Considering doing food delivery for income but don't have your own motorcycle? An option would be to buy one through hire purchase. Learn more about it here.
For Business Use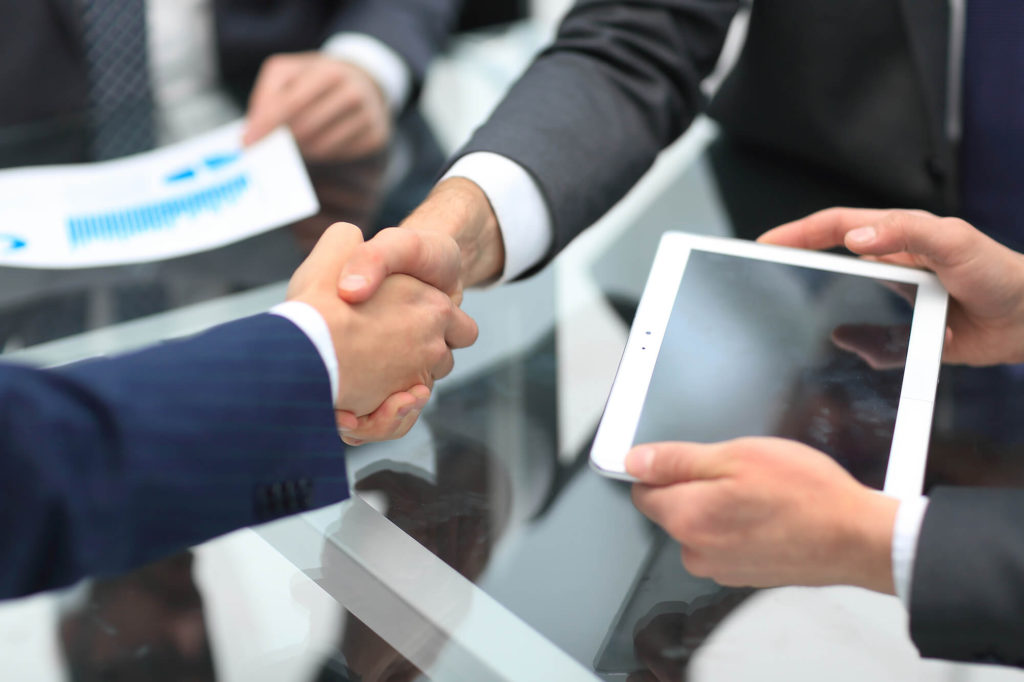 Hire purchases are also available for businesses. Some businesses that require a fleet of cars and motorcycles to support their business operations include those in the catering, logistics, and cleaning industries.
Instead of dipping into their working capital, businesses can opt to use hire purchase to fund their fleet. This can help to free up their cash flow for other uses such as payroll and urgent expenses.
Looking for options to finance your car or motorcycle purchase? Learn more about the 3 types of car financing loans here.
What Is The Difference Between Hire Purchase And Leasing?
In general, a hire purchase is a form of payment arrangement to acquire a big ticket item, while leasing is a form of arrangement that allows the use of an asset over a period of time.
Ownership
With leasing, the car or motorcycle ownership rights belong to the leasing company regardless of whether a full payment has been made. The car or motorcycle has to be returned at the end of the leasing period.
On the other hand, for hire purchase, the ownership is transferred to the buyer when all the instalments are paid.
Maintenance
Another aspect of leasing is that the maintenance will be borne by the leasing company. This means that when you lease a car, you do not have to deal with the maintenance costs.
On the contrary, under a hire purchase agreement, even though you do not legally own the vehicle, you will still be liable for any repair and maintenance costs.
How Much Can You Borrow With A Hire Purchase?
In the case of buying a vehicle through hire purchase in Singapore, the amount that a buyer can pay in instalments depends on the Open Market Value (OMV) of the vehicle.
Here's a table summarising the maximum amount that can be borrowed.
| | | |
| --- | --- | --- |
| OMV of vehicle | Maximum loan-to-value (LTV) | Maximum loan tenure |
| Less than or equal to S$20,000 | 70% of purchase price or valuation price, whichever is lower | 7 years |
| More than S$20,000 | 60% of purchase price or valuation price, whichever is lower | 7 years |
Source: Monetary Authority of Singapore (MAS), Singsaver
For instance, the OMV of a vehicle is S$21,000. Through a hire purchase agreement, you can pay up to 60% of the purchase price or valuation price in monthly instalments. The remaining 40% will be the down payment.
Do note that regardless of the purchase price and OMV, the maximum loan tenure is 7 years. This means that you can spread your monthly instalments for up to 7 years.
Besides knowing how much you can borrow, here are some things to consider before buying a car through hire purchase in Singapore.
What Are Your Options If You Cannot Pay Your Hire Purchase Instalments?
One drawback of buying through hire purchase is that there is a risk of losing the asset. If the buyer cannot keep up with the monthly instalments, the lender has the right to repossess the car or motorcycle.
Defaulting on your repayments can also affect your credit score, making it harder for you to take up loans in future.
In the unfortunate event that you have trouble paying your instalments, here are a few alternatives to consider.
Negotiate With Your Lender
Inform your lender and explain to them your difficulties with repaying the instalments.
Consider asking for a restructuring of the hire purchase plan. This can include a reduction in the interest rate or an extension of the loan tenure to make your repayments more manageable.
Alternatively, you can request for a deferral. If it is approved, you will be able to skip a few instalments without any penalties or fees. This can give you more time to sort out your finances and settle more urgent financial obligations.
More often than not, lenders are willing to work with you to work out a plan to make the repayments more manageable. All this is better than defaulting on your instalments, or the lender seizing your car or motorcycle.
Refinance The Car Loan
Another option to consider is to refinance your car loan. Over time, you may find that other lenders are offering a lower interest rate with better terms.
In such a case, refinancing your car loan may be able to help reduce the monthly repayments, making them more manageable.
Ready to buy a car or a motorcycle? Whether it's for personal or business use, you can get your hire purchase approved within 24 hours at Capitall. Apply now.