Focus On Growing Your Business
.
Increase cashflow and enhance your business operations. Apply for quick funding of up to SGD300,000.
Our online application is fast, simple, and confidential. Input your details through MyInfo Business. Your application form will be pre-filled automatically.
Our tech-enabled algorithm ensures fast and accurate processing. Once you have submitted all the required documents, your application result will be sent to you shortly.
Funds will be disbursed to your account once you have accepted our approved loan.
Loan Options for Your Every Need
.
Whether its a business loan, a working capital loan, or expansion financing, we do what we can to help.
Expand Your Financial Prospects
.
Focus on building your business with loans specially constructed to support your financial growth.
As Singapore's leading company for business, corporate, and SME loans, these are our commitments to growing your business with you.
Simple Repayment Options
We make repayment effortless by utilising customised repayment options designed to fit your business needs.
Quick and Timely
Every minute is crucial to a business.
With our innovative self-serving loan application portal, you can apply for loans quicker than ever. From application to loan disbursement, everything is approved and processed within 24 hours.
Tailored Solutions
As a Digital Finance Partner to SMEs, we provide specially tailored loans that will maximise your business opportunities.
Guaranteed No Hidden Fees
We adopt a transparent structure at Capitall. We guarantee that there are no hidden fees on any business loans.
Hear From Our Customers
Themselves.
We are proud to have served our customers well, and we want to extend that same level of service to even more people in the future.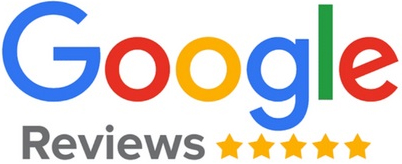 Capitall has provided an efficient and excellent service in accommodating to our financial request and it does helps us with our cash flow issue.

Cleaning Works
14/12/2021
It wasn't easy learning about the loans available for businesses (mine is a SME) but the company guided me through the entire process in a very quick and understandable way. Would recommend Capitall to any SME sourcing for short-term funding.

It has been such a great pleasure working with Ryan, he is professional and efficient! I feel truly grateful to him for helping my corporate clients grow business successfully through their reliable and hassle-free funding support, and hence, I would highly recommend Ryan and his team from Capitall!

Had a good Google meet session with Ryan. The ease of communication and professionalism was well demonstrated. Good working with Ryan from Capitall

Very responsive and knowledgeable officer , Ryan T., who made the overall funding process a pleasant experience. Would recommend Capitall to any SME sourcing for short-term funding.

Ryan is very professional in the way he spoke to us and assertive about the plans for the future. Keep it up!

I was impressed with the prompt service by Ryan & his team in processing my business short term loan. Many thanks!

Michelle Hardie
05/03/2021
The RM that helped us was Bruce, very efficient and professional. Surely recommended for all business owners out there.

Gautham Karthik
02/03/2020
Capitall is proactive and sincere in helping and has been very responsive to all our queries. Thank you!

Bruce and his team are very professional and have been a great help to me and my business. Thank you Capitall for your support!

Jared Theodore Yeo
19/02/2021
The service by Ryan, the relationship manager was excellent. The whole loan process is efficient and easy. He's responsive and he provides professional advice.

Capitall has been very responsive to our queries. Ryan and Bruce being excellent professionals in providing us financial solutions as well

Responsive and flexible in handling our queries and requests! Bruce and Ryan have been a great help!

Very professional service, the fund is wired safely with good compliance procedures

In this difficult times, I was fortunate to have the assistance of Capitall. Ryan, Bruce and Geyln were extremely helpful. They were patient, professional and friendly. Capitall is the best . Thank you so much Capitall.

With the assistance of Ryan & his team, we managed to secure a loan and got funded within 48 hours. The whole loan application process was smooth and seamless. Look forward to further collaborations!

Impressively, the process was smooth, convincing and concise. Many thanks to Ryan and Bruce, very friendly and professionally, in making this process a success. Look forward to more working relationship with Capital Pte Ltd, and of course with Ryan and Bruce

Recently done a short term loan with Ryan, great guy with quick response, was able to get everything done within a week

Thien Twee Zian
14/10/2020
Thanks to Ryan and his team-mates for a smooth and efficient application process. Job well done guys ! stay in contact !

Wong Wai Cheong
02/10/2020
Professional team that is willing to go the extra mile to help you. Entire process with quick, efficient and smooth. Highly recommended! Big thanks to Ryan for the support.

Thank You Ryan and Barret it was a Pleasure knowing you guys and the support and help given for the Loan by processing in such a short time as we move forward to work with your company

Get Your Business Loan Now
.
Apply now, and receive your business loan within 24 hours*.