Business Loan
6 Things Business Owners Should Consider When Taking A Business Line Of Credit
02 October 2020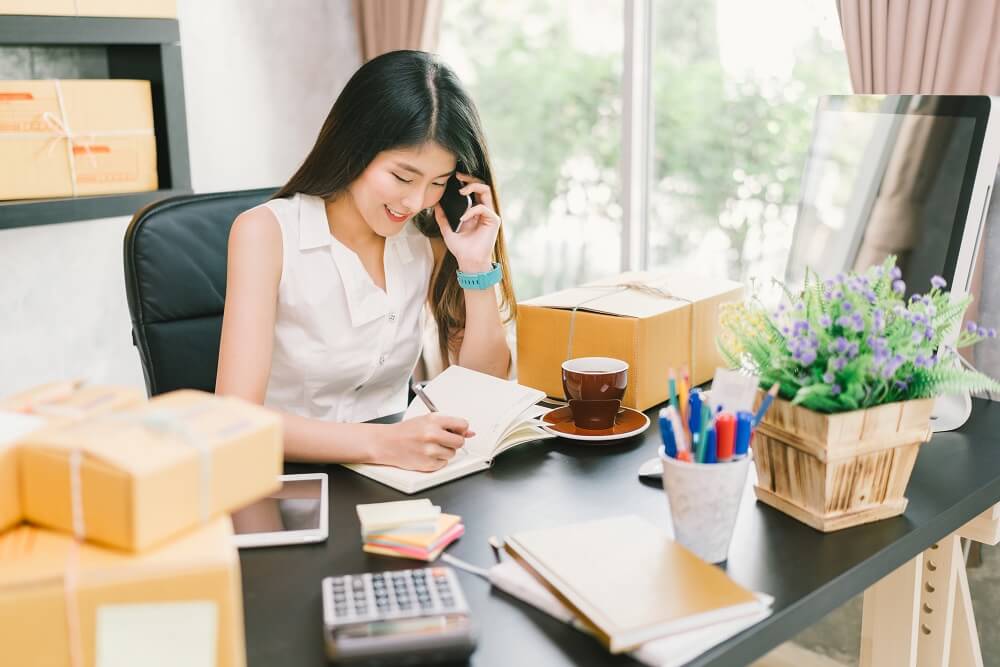 Is your business expanding? Or is it in its initial stages and you are looking forward to launching your new product or service? Whether your business is mature or just starting out, you might have considered taking a business line of credit. In Singapore where there is a high saturation of SMEs in almost every industry, it is close to impossible to run a business without taking any credit.
Having enough access to funds is vital for every business. Funds can help companies grow and also tide through difficult times. However, before you jump in and apply what you think is the best line of credit, you should first take a step back and consider a few things.
Here, we will be discussing some of the most important factors to consider when you are taking a business line of credit. But before we begin, let us have a brief look at what a business line of credit actually is.
What Is A Business Line Of Credit?
A business line of credit, also known as revolving credit, allows you to access an approved sum of capital. It works similar to a credit card where you can draw from a sum of funds whenever you need them. Having a business line of credit gives you access to a sum of "spare cash" for rainy days or for times when you want to bring your business to the next level.
With a business line of credit, you only need to pay for interest based on the amount you draw from the pre-approved funds. In many ways, a business line of credit is a great option for businesses that are looking for a financial safety net.
Want to learn more about how a business line of credit can benefit your business? Read this article here.
The 6 Things To Consider When Applying For A Business Line Of Credit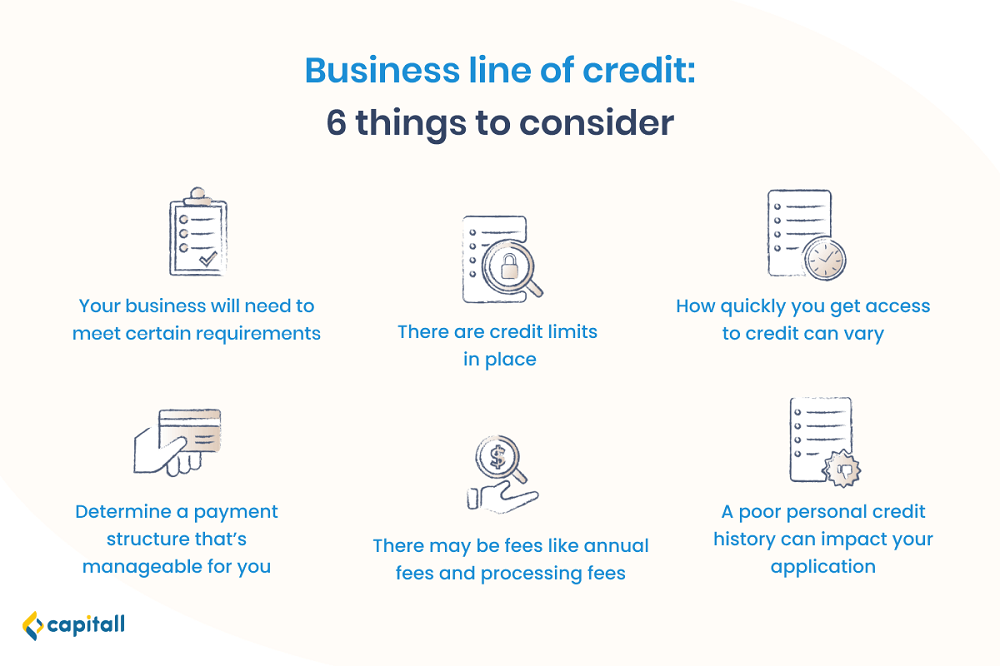 1. Your Business Will Need To Meet Certain Requirements
Most financial institutions require businesses to fulfil a stringent set of requirements before they approve the sum of capital.
Firstly, your business needs a good credit history. Financial institutions want to have the assurance that the pre-approved capital will be used wisely by business owners who have a good understanding of maintaining the financial health of their business. A good credit history does not just apply to your business. You also need to have a good personal credit score.
Secondly, your business needs to be at least 2 to 3 years old, possibly because businesses that are too new might not have a proven track record of good financial standing. This can make it difficult for banks and financial institutions to justify approving a line of credit to them.
Thirdly, businesses need to have a minimum annual income of S$200,000. Proving that your business has the ability to pay back your line of credit is vital. After all, lenders need to trust that you can pay back the funds you have borrowed.
At Capitall, getting a business line of credit is quite different. Unlike banks, Capitall only requires a minimum business operation of 10 months and an annual income of S$100,000. Click here to learn more about how to apply a line of credit with us.
| | |
| --- | --- |
| Requirements for taking a business line of credit | Rationale |
| Good credit history | Lenders are more confident to lend to businesses who have a demonstrated history of repaying credit responsibly. |
| Business is at least 2 to 3 years old | To show that your company has a decent track record of being in business |
| Annual income of at least S$200,000 | Lenders need to feel confident that you're generating a decent amount of revenue so you can repay debt. |
2. There Are Credit Limits In Place For The Business Line Of Credit
Getting a business line of credit with banks can come with some limitations. In general, it would make sense to approach banks if you want a large sum of capital to be pre-approved. However, as mentioned before, it might be difficult to fulfil the more strict requirements they may have. As the banks are giving you access to a significant sum, they will want to pick the clients they can trust.
If your business is smaller in nature and you do not need too large a sum of money, you might want to explore private financial institutions instead. At Capitall, we understand there may be financial situations where SMEs could benefit from a business line of credit. We're more than happy to help you secure one that best meets your needs.
3. How Quickly You Get Access To Your Business Line Of Credit Can Vary
There are a few factors that affect how quickly your line of credit will be approved. If you are applying for a smaller line of credit — great! The approval time is usually quicker if you are not looking to apply for a large sum.
Besides the sum of credit, the type of financial institution you go to will also affect your approval time. Banks usually take a longer time to approve your line of credit since their requirements are more stringent and screening is more rigorous.
However, if you approach a private financial institution, the process would generally be much quicker.
4. Determine A Feasible Payment Structure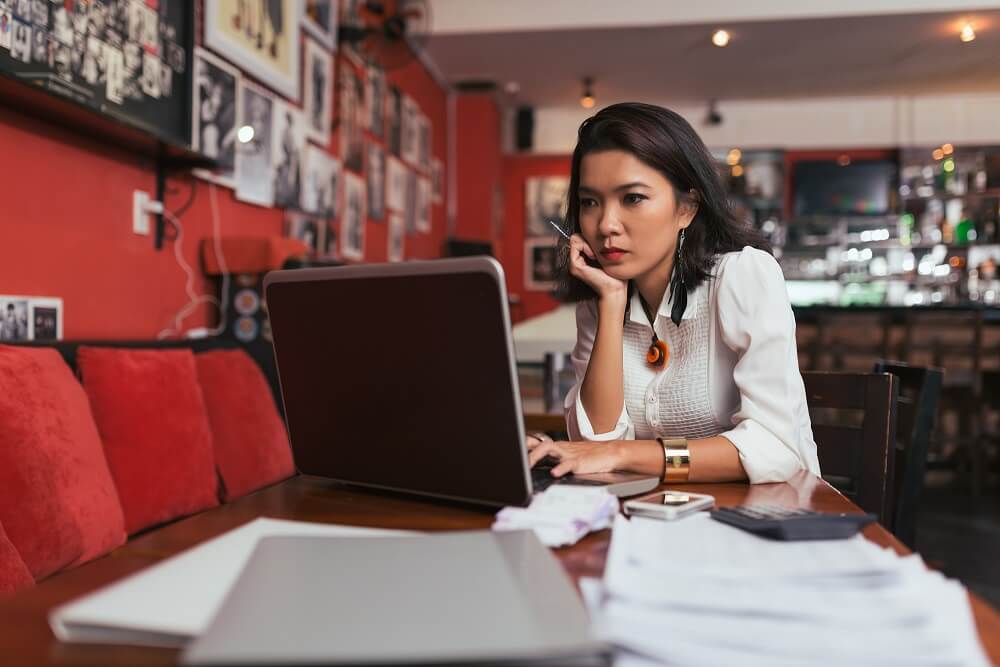 Before you apply for a business line of credit, you will need to think through and plan out a repayment scheme that works for you. It is vital for business owners to know the sum of capital they need, what it will be used for, and how capable you'll be of repaying it.
Making your repayments on time will help you maintain your credit score and secure a strong credit history. This is important because having a good credit history will impact your chances of loan approvals in the future. As such, be sure to make smart financial choices when taking a business line of credit.
In general, payment structures are either weekly or monthly. One way to work out a repayment structure that fits your business is to take note of the frequency of your income. Do your clients or customers pay on time? Do you tend to receive late payment? How regularly you receive payment from your customers will determine whether you are able to regularly repay your line of credit.
5. Take Note Of The Fees Involved For The Business Line of Credit
When applying for a business line of credit, be aware of any extra fees or hidden fees. Some fees that you should be aware of include the opening fee, annual fee, and processing fee.
Opening fees are charged when you want to open your line of credit, while the annual fee is a fee you will be charged on a yearly basis. Processing fees are usually deducted from the total sum you draw out from your line of credit. For instance, if you are drawing out S$1,500, perhaps a S$20 processing fee will be charged and deducted. This means you will receive S$1,480.
If you do not use your credit lines, you may still be charged a maintenance fee.
All in all, be mindful of the various types of fees involved and factor them into your decision to taking a business line of credit. You do not want to end up surprised later on that you're paying more than you want to.
6. A Poor Credit History Can Adversely Affect Your Application
Whether you are borrowing from a bank or a private financial institution, your personal credit history influences the outcome of your application. However, private financial institutions don't give as much scrutiny to your credit history as banks.
Having a strong credit history is vital for your line of credit application to go through. After all, having a poor credit score gives a negative signal to financial institutions on the way you might be managing your business and your capability to repay credit. If you have a poor credit history, what you will need to do is take steps to gradually improve it.
Getting a business line of credit can be a great help to your business. However, knowing the right sum to get and having a repayment plan might not be so straightforward.
If you want to apply for a business line of credit but do not know how to start, speak to our experienced advisors today.