Business Loan
How A Business Loan Can Prepare Your Business For A Post-Pandemic World
11 September 2020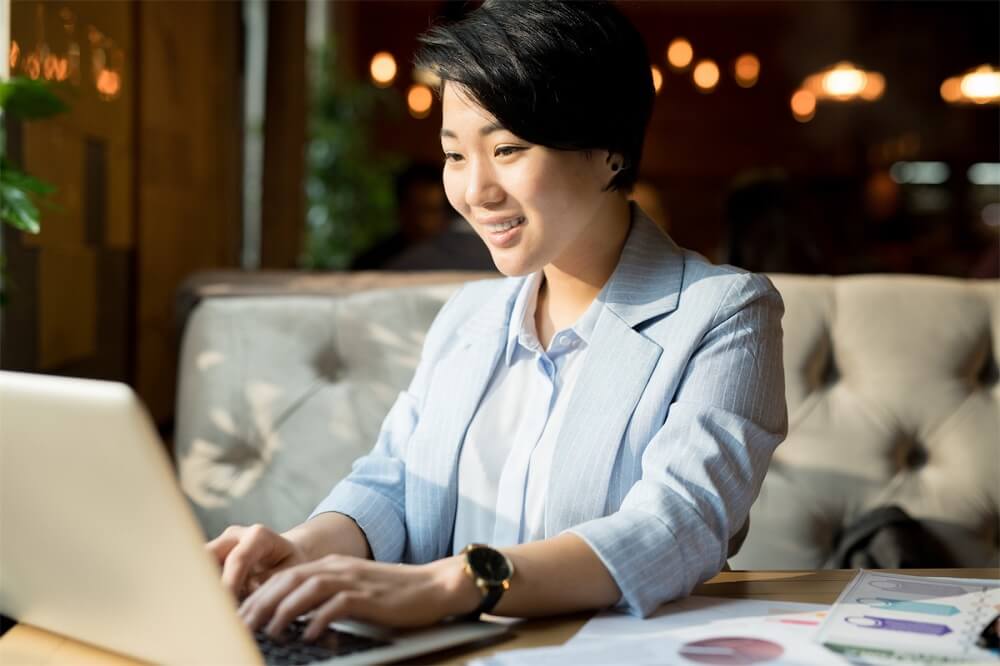 2020 has been one of the most challenging years for businesses worldwide. With COVID-19, there are many unexpected costs and preparations to be made. Although many companies in Singapore have reopened, it may take some time before business picks up. If you are a business owner, what should you do to prepare you and your team for the upcoming challenges? And how can a business loan better prepare you?
Luckily for business owners, there are many schemes to help with the situation, be it government plans or private financial aid. Let us take a look at some of them.
Financial Aid Provided By The Government For Businesses In Singapore
1. SME Financial Aid By The Ministry Of Finance: Wage Credit Scheme (WCS)
WCS is a government scheme that provides financial aid for businesses. The Ministry of Finance will co-fund 20% of qualifying wage increments given from 2017 to 2019. This is expected to reach more than 800,000 Singaporean employees earning up to S$5,000 per month.
Business owners do not have to apply for the payouts. Eligible employers will receive letters from the Inland Revenue Authority of Singapore (IRAS).
The goal behind this wage credit scheme is to help businesses free up resources to invest in productivity.
The scheme helps to cut back on costs which can be used for different areas such as research and development or process enhancements. This can help with your company's business sustainability.
2. Government-support Scheme Temporary Bridging Loan Programme (TBLP)
The TBLP helps Singapore companies get access to working capital loans at low costs.
This programme allows eligible companies to borrow up to S$5 million, with the interest rate capped at 5%.
The TBLP is available till 31 March 2021.
3. Jobs Support Scheme (JSS) Introduced At Budget 2020
Jobs were lost or put on hold due to COVID-19. To help with the income of employees, the government has introduced the Jobs Support Scheme (JSS). With this scheme, the government will co-fund the first S$4,600 of gross monthly wages based on their sectors:
Tiers
Industry
Employers
Support
Tier 1
Aviation and Tourism
– Airlines
– Airport ground handlers
– Airport operators
– Qualifying licensed hotels
– Qualifying licensed travel agents
– Qualifying gated tourist attractions
– Cruise lines Cruise terminal operators
– Purpose-built Meetings, Incentives, Conference and Exhibition venue operators (MICE)
75% of the first S$4,600 of gross monthly wages per local employee
Tier 2
Food services
Licensed food shops and food stalls (inclusive of hawkers)
50% of the first S$4,600 of gross monthly wages per local employee
Tier 3
All other sectors
All other employees
25% of the first S$4,600 of gross monthly wages per local employee
Extension Of Jobs Support Scheme (JSS) On 17 August 2020
As the economical effects of COVID-19 are expected to last for a while, the government has announced new measures to help cushion the impact. The Job Support Scheme (JSS) has been extended up to 7 months, covering wages paid up to March 2021.
| | |
| --- | --- |
| Sectors | Extension of support under JSS |
| Aerospace, aviation, tourism sectors | 50% of wages paid for 7 more months |
| Built environmental sector | 50% of wages paid for 2 more months, before lowering to 30% for wages paid up to March 2021 |
| Arts & entertainment, food services, land transport, marine and offshore and retail sectors | 30% of wages paid for 7 more months |
| The large majority of the remaining sectors | 10% of wages paid for 7 more months |
| For the few sectors that are managing well, such as biomedical sciences, financial services and the ICT sectors | 10% of wages paid for 4 more months, for wages paid up to December 2020 |
Financial Institutions Extending Help To Singapore Businesses
Business Loans
While the government is doing all they can to help businesses in Singapore, it may still be tough for employers to keep their companies afloat. You might need more significant cash flows to retain employees and continue with business. As a business owner, you can consider getting business loans from financial institutions.
Business loans are offered to business owners to help with the costs of running the company. It may be intimidating to get a business loan, but it can help you pick your business up if done responsibly.
Getting a business loan in Singapore can help ease off your financial strain. With Capitall, you can get up to S$300,000.
The type of business loan to get depends on your foresight, the industry as well as your long-term plan.
For example, if you own a restaurant in Singapore, a business loan can help you expand revenue streams, such as investing in delivery services or food delivery apps. It can also help ease short-term cash flow challenges while you focus on long-term decisions.
Business owners should not only make short term plans to fight the economic downturn brought by COVID-19, but for business recovery from 2021 onwards as well.
Interested in getting a loan for your business? Here are the different types of working capital loan.
Relief Packages And Enhancements From Banks
To ease the financial strain caused by the COVID-19 outbreak, major banks in Singapore are also extending extra relief measures to help business owners. The maximum amount of loans for SMEs have increased to S$200,000 to better aid businesses.
How Can You Prepare Your Business For The Current And Upcoming Challenges?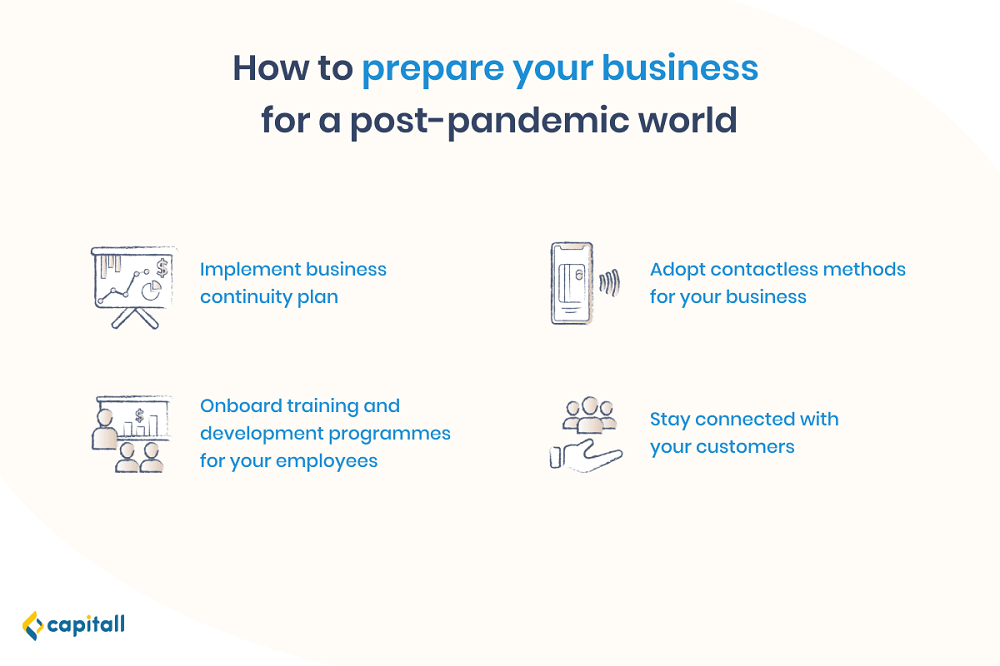 1. Implement A Business Continuity Plan (BCP)
As a business owner, you should always be prepared for challenges, and especially during this trying period.
Figure out any risks that might affect your business operations. Once the risks have been identified, you should consider implementing safeguards and processes to mitigate the risks — and further test and review all your policies and processes. Your employees should also be informed and prepared for the upcoming challenges.
For example, the government implemented the Circuit Breaker for 2 months in 2020. Almost all companies had to deploy a Work From Home (WFH) policy during that time. As it was sudden, many companies were unprepared.
This shows that thinking ahead and preparing such policies to cater for unexpected situations is crucial.
On top of that, you should review and buff up your BCPs. Consider how meetings will be conducted and the Standard Operating Procedures (SOPs). Make use of online tools that can bridge the gap between communication.
If your team is returning to the office, make the necessary arrangements as well. Rearrange workspaces and revise meeting policies to comply with safe distancing measures.
2. Training And Development
The COVID-19 pandemic reiterates the need for fast learning and adaptability.
Regardless of the industry you are in, you and your employees should have the skills to catch-up and adapt to circumstances.
Now is the perfect opportunity for you and your employees to undergo reskill and training. This can help your employees become more competitive when the economy stabilises.
For greatly affected industries such as hotel, retail, and F&B, take this chance to offer place-and-train programmes. Your staff can undergo skills upgrading and improve their crafts.
Other than improving the skills of your employees, you should also upskill your managers and leaders.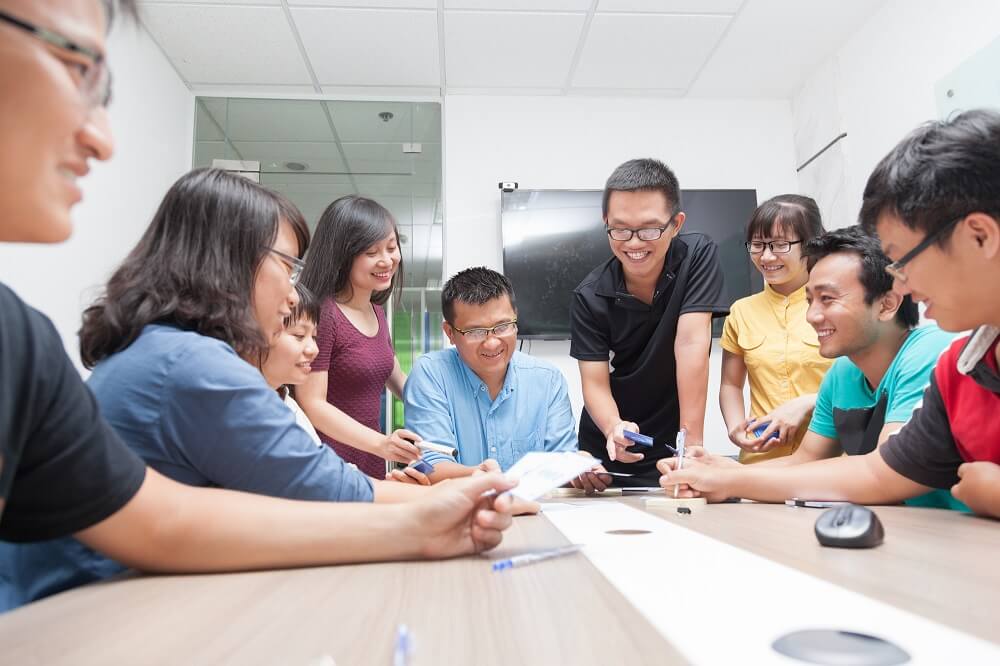 Use the extra time generated to enrol them in online courses that teach them skills such as coding, coaching, active listening, leadership, stress management, and more. These are essential soft skills for your business to continue in the coming years.
3. Adopt Contactless Methods
The COVID-19 pandemic has hastened Singapore's Smart Nation drive and accelerated digital transformation.
Many companies have since adopted the use of contactless methods, causing e-payment volume to soar. The majority of food deliveries and online purchases now make use of contactless payment methods. Furthermore, some companies have also introduced their own e-commerce platforms or delivery services to keep up with the times.
If you are in an F&B business or a consumer-facing business, you should adopt contactless methods if you haven't already.
4. Stay Connected With Customers
In times like this, it is even more important to stay connected with your customers. Businesses can maintain strong relationships with existing customers by communicating and engaging with them through social media.
You should make use of social media platforms to check in with your customers or share the latest updates. It is essential to keep your social media platforms active to reduce the risk of losing customers.
Businesses can also take this opportunity to introduce themselves to new customers by exploring new platforms.
The above are a few ways businesses can prepare themselves for a post-pandemic world.
It could take at least 12 to 18 months for normalcy to return. In the meantime, businesses have to adapt to the situation and prepare for upcoming challenges.
Capitall offers business loans that could help prepare your business for the road ahead. Apply for a business loan with Capitall today.