Business Loan
Everything You Need To Know About Getting A Working Capital Loan For Your SME In Singapore
30 July 2020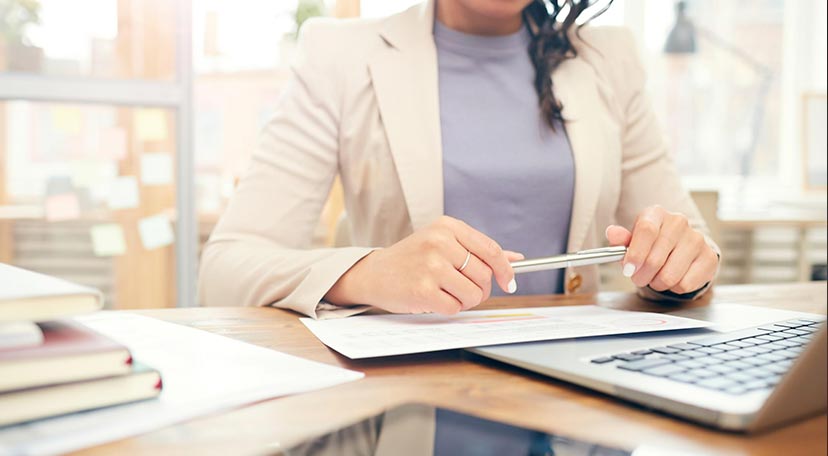 It can be challenging running your own business. There are many hurdles SMEs often face — from administrative matters, ideas-generation, to finding enough money to fund your business. Many approach banks and private financiers for SME working capital loans in Singapore when facing such financial difficulties, especially during the initial phases.
Working capital loans can be handy in meeting your company's financial needs. They are suitable for short-term financial obligations, such as capitalising on time-sensitive business opportunities and managing seasonal fluctuations.
Interested in getting a loan for your business? Here's everything you need to know about getting a working capital loan for your SME in Singapore.
Types Of Working Capital Loans
Working Capital loans are common loans businesses take to help them finance short-term operational costs. Here's a brief introduction to the 6 different types of working capital loans in the market.
1. Invoice Financing
Invoice financing is a short-term loan that allows businesses to borrow based on their unpaid invoices. It provides you with an advance of around 70-90% of your outstanding invoices from lenders.
2. Business Line Of Credit
A business line of credit allows you to draw funds from a pre-approved sum of capital at any time. You'll only need to pay interest on the amount of money taken out.
3. Auto Financing
In general, auto financing is a type of working capital loan that helps SME businesses purchase automobiles. It involves a revolving line of credit that allows your business to increase your vehicle fleet. Auto Financing loan that's provided by Capitall is available for 2 types of businesses — Car Flooring for car dealers, and In-House for businesses and individuals.
4. Payroll Loan
A payroll loan is useful for SMEs who struggle to pay their employees. Instead of retrenching employees or making a pay cut, your company can take out a payroll loan to tide over rough financial situations such as recessions.
However, this is a short-term solution for temporal financial difficulties! If you face long-term issues with staffing costs, the problem probably requires a different solution.
5. Bridging Loan
Bridging loans are designed specifically to help bridge a financial gap. It is a short-term loan for businesses to meet current financial obligations. A bridging loan allows you to get immediate cash on hand to make urgent purchases.
6. Working Capital Loan
A working capital loan can be used to finance a company's everyday operations. It's commonly taken when companies do not have sufficient cash to cover day-to-day operations, or if they are looking to channel more funds for expansion.
There are many types of business loans available. While the ones listed are a part of business loans, they are short-term solutions to cover short-term operational costs. Keen on learning about business loans used for more significant expenses in the long run? Read about them here.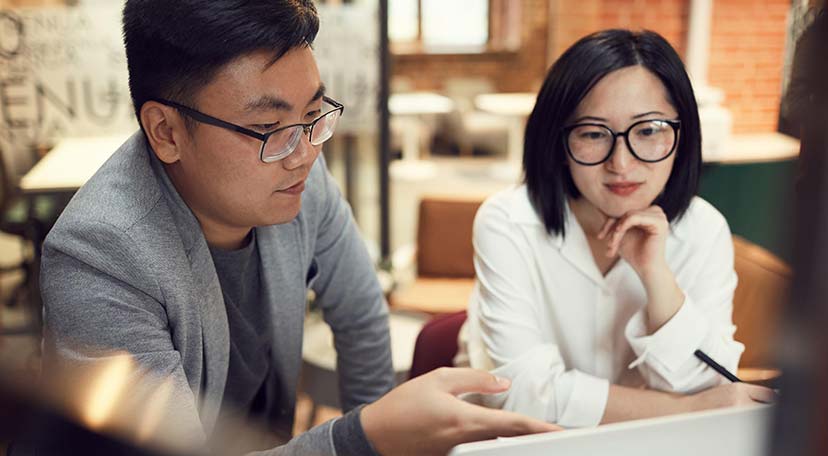 Do You Need An SME Working Capital Loan?
To understand working capital financing, you first need to understand your current position. Whether it's your business standing, your current working capital ratio, or how taking the working capital loan will impact your business.
Learn how to calculate your business working capital here.
We've outlined a few points you should take note before considering an SME working capital loan in Singapore.
First and foremost, will the working capital loan improve the financial position of your SME? Consider the costs and benefits of the loan before taking a working capital loan. You should ensure that the working capital loan will improve the financial position of your SME, and more importantly, that your SME can meet the repayments on time.
You should also understand what the actual cost is.
Do your calculation and due diligence by checking for hidden terms and costs before applying for the loan. Always ensure that you are given a full breakdown of the fees involved.
Additionally, figure out how soon you need the working capital loan. If the funds are for emergency use, you can consider approaching private financiers such as Capitall, who can process and approve your loan within 24 hours. Banks, however, may take up to a few weeks or a month to process your loan.
Read more about the essential questions to ask here.
What Are The Pros And Cons Of An SME Working Capital Loan In Singapore?
A working capital loan for SMEs is an unsecured loan. This means that there is no collateral for the loan. Instead, the loan entirely depends on your creditworthiness.
Here's a summary table to explain the advantages and drawbacks of taking an SME working capital loan.
| | |
| --- | --- |
| Advantages | Disadvantages |
| Short term loans for quick needs | Short term loans cannot cover investment or growth needs |
| Faster process and approval | Have to pay back the full principal amount and interest |
| Requires no collateral | May compromise your credit rating if you're not diligent in repayment |
| Keep full ownership of the business | |
Source: allbusiness
What Are The Eligibility Criteria To Get An SME Working Capital Loan?
Here is a list of the general eligibility criteria you will need to meet to get an SME working capital loan.
1. Business Must Be Registered On Acra
All businesses must be registered with the Accounting and Corporate Regulatory Authority (ACRA).
While there are some exceptions, businesses that carry out any activity for profit on an ongoing basis need to be registered. You can be fined if your SME is not registered.
Financial institutions require your SME's business profile information from ACRA. The document from ACRA will show your business information, directors, shareholders, and the SME's paid-up capital. This helps lenders understand your SME better.
2. Operating History Of At Least 1 Year
Banks usually only give working capital loans to companies that have an operating history of at least a year. This will boost their confidence that the SME is relatively stable and can meet the repayments.
If you're a new business, you may consider applying for loans from private financial institutions such as Capitall which offers loans for companies with an operational history of at least 10 months.
3. Minimum Annual Revenue Of At Least S$100,000
Usually, banks and private financiers check for your business revenue before approving your loan. They need to be assured that you'll have the ability to repay the loan. As such, the minimum annual revenue required of SMEs is at least S$100,000.
4. Citizenship Of SME Director
One director must be a Singaporean, PR, or a foreigner residing in Singapore.
Documents Needed For A Successful Working Capital Loan Application
Financial institutions rely on documents about your company to make an informed decision on whether they should lend you a working capital loan. That's why having the right documents is crucial for a successful working capital loan.
These are the 5 main things you should prepare before applying for a loan.
1. Bank Statements
Prepare the latest 6 months of bank statements. Having a substantial amount in the bank will increase the lender's confidence in your business' ability to repay the working capital loan.
2. Financial Statements
You'll need company financial statements for the past year as well. Often, lenders will want to review your cash inflow projections and spendings.
A detailed and up-to-date financial statement will increase your lender's confidence in you and also signal that you're reliable and organised.
3. CBS Credit Report
The financial institution will also ask for the latest Credit Bureau Singapore (CBS) credit report of your company. Often, the CBS credit reports of directors are also examined.
Directors are usually required to give personal guarantees for most business loans. The credit record of directors is thus also considered. Poor credit behaviour can negatively impact your SME's credit assessment and reduce your chances of getting your loan approved.
4. MLCB Report
Other than the CBS credit reports, you may also be required to produce the Moneylenders Credit Bureau (MLCB) report. Similar to the CBS report, it shows your business credit history. While CBS report is commonly required if you're borrowing from banks, MLCB is required if you're borrowing from private financial institutions.
5. Additional Documents
You may also be asked to provide additional documents, such as upcoming contracts, aging reports, and expected invoices.
Prepare other documents that you think may apply to the loan assessment too. The loan assessment is mainly to ensure that your SME is reliable and can meet repay the loan on time.
Need a short-term working capital loan for your SME? Reach out to Capitall to secure your business funds today.