Business Loan
Small Business Opportunities In Singapore: 6 Business Ideas For The Current Economy
31 October 2020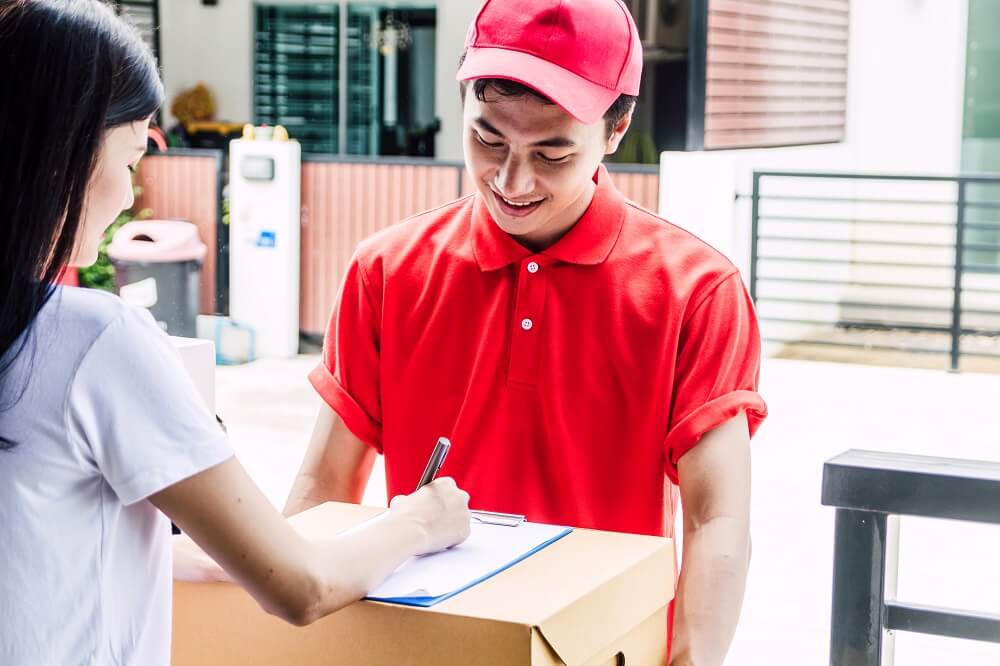 From cab drivers to fresh graduates, the sobering reality is that countless Individuals have been hit hard by the COVID-19 pandemic. Small business opportunities in Singapore take a plunge as companies are not spared the challenge to stay afloat in this unprecedented economic slowdown.
A joint survey conducted on more than 3,000 small and medium enterprises by Singapore Business Federation (SBF) and Experian (an information services company) between January to February 2020, found business sentiments for the next 6 months to be at an all-time low.
According to the survey's report, companies are generally expecting their businesses to fare worse in the second half of this year as compared to the first half, considering that there is no let-up on the pandemic.
With countries imposing lockdown, quarantines, and social distancing, businesses face disruptions to their supply chain, generation of revenue, and inevitably cash flow.
Companies in industries such as food and beverage as well as travel, for instance, see the sustenance of their businesses compromised, as their operations are adversely affected.
Despite the grim outlook, all is not lost in the current economy.
There are still business ideas and opportunities out there that might potentially be the beacon of light for those willing to embrace the challenge, strategise, and make a change or embark on something new.
If your business is facing challenges brought on by the pandemic and you are thinking to start with a clean slate, here are 6 small business opportunities in Singapore that you might want to consider. Focusing on one could potentially work well in your favour and get you back on track in the pandemic economy.
Running your own SME and looking at options for more working capital to help your business? Read about potential short-term options here.
1. E-commerce Business
With more people staying home, they have increasingly turned to online shopping for various goods including groceries and daily essentials.
In a study by market research company Nielsen, it was found that about 37% of Singaporeans had increased their online shopping activities and spending since the outbreak.
Drawn to the convenience of online shopping, almost 70% of new online shoppers declared that they are already planning to shop online again within the next 12 months. These consumers indicated that they are unlikely to return to offline shopping as was their norm pre-pandemic.
With consumers' increasing inclination towards online shopping, e-commerce presents itself as one of several viable small business opportunities in Singapore.
Starting an e-commerce business might be doable even for those with little or no experience.
You can start by researching products to sell. Having said that, selling too many products without any focus might not be the right strategy. Identifying niche products to fulfil consumers' demand could be a more prudent move.
As an example, in the light of this pandemic, individuals are required to put on face masks when outdoors. Parents with young children would want to get comfortable, right-fitting masks for their children. Therefore sourcing and offering such masks could be viable for your e-commerce business.
In addition to selling niche and high-demand products, having an e-commerce business will also mean that you will need to look into the following:
Choosing an appropriate domain name for your business
Getting an affordable yet reliable web hosting service
Designing, setting up, and running the website
If you have absolutely no experience in creating a website, setting up, and running a customised e-commerce site could be a challenge. However, you can always outsource the technical aspects of starting and running the site while taking charge of the business' marketing and sales yourself.
There are also alternatives to setting up an e-commerce site from scratch. Platforms like Shopify allow you to set up your online store without any knowledge on website design or development.
Alternatively, you can also use e-commerce platforms such as Lazada, Shopee, Qoo10, or Carousell and totally do away with having to design and create a site yourself.
Here are the key differences between starting a website yourself, and hopping onto an existing e-commerce platform.
| | | |
| --- | --- | --- |
| Customised Website Vs E-commerce Platform | | |
| | Customised Website | E-commerce Platform (e.g Lazada, Shoppee) |
| Hosting | You need to get your own hosting services. | Hosting and email services are taken care of. |
| Design | You depend on your own judgment or that of your website developer on what is best for your business. | Sites are pre-optimised for e-commerce business, some offering various templates to suit your type of business. |
| Cost | Dependent on whether you are creating the site yourself or outsourcing to developers (which could run into thousands of dollars, based on the site's complexity). | Monthly subscription fees apply. |
| Payment Mode For Customers | You need to choose how your customers can make payment. | Payment mode is built-in. |
Source:
Simpleshop
2. Editorial Work
These days, editorial work is not only confined to offline newspapers or magazines. With such media and more already prevalent on the online sphere, there are more opportunities for those willing to do editorial work.
While experience is a bonus, you do not have to be a journalist to make a mark in the online editorial world.
Editorial work is very diverse, and having an editorial business could see you involved in the following:
Book writing: You might have a story to tell or a valuable experience to share. Writing a book (or e-book) could be a gateway for you to achieve this goal.
Editing: Whether it's online or offline content, this primarily involves improving the overall quality of writing, especially with language use and how things are expressed.
Proofreading: This requires skills in identifying errors such as grammar and punctuation. Demand for proofreading could be in areas such as book publication, academic writing, or online content.
Copywriting: This type of writing is largely promotional in nature. As such, you need to be skilled in convincing readers about the benefits of the products or services you are marketing.
Creating Content For Websites: The demand for online content naturally grows in tandem with the number of websites online. As the focus of these sites are diverse, many opportunities are available for content providers in areas such as blog content writing, white papers, and general webpage content.
3. Virtual Assistant
While this is not something you typically hear of in Singapore, providing virtual assistant services is another small business opportunity that could be feasible.
Hiring a virtual assistant helps companies ensure that administrative work is taken care of so the company can focus on the key operations of the business.
To be a virtual assistant, you will need a computer, reliable Internet access, and a phone for clients to contact you when necessary.
Note that the work of a virtual assistant might not be confined to just administrative work like setting appointments or data entry, but could cover a wider range of tasks such as editing content, company report preparation, online research, and social media management.
Before you commit any work with a client, ensure that you are agreeable on the tasks you will need to carry out.
4. Social Media Management
The rise in e-commerce activity is projected to be at an optimistic level over the next several months. Furthermore, an interesting and related outcome of the COVID-19 pandemic is the increasing use of social media.
Being a social media manager, however, is not just about posting updates on Facebook or Twitter for your client. To become an expert, you must learn more about what makes an audience tick, what draws them to a particular product/service, or what would be the best time to put up a post.
Although you can acquire some knowledge online, you are more likely to land clients far more easily if you are professionally-certified. There are many online learning platforms out there offering such certifications.
5. Laundry Services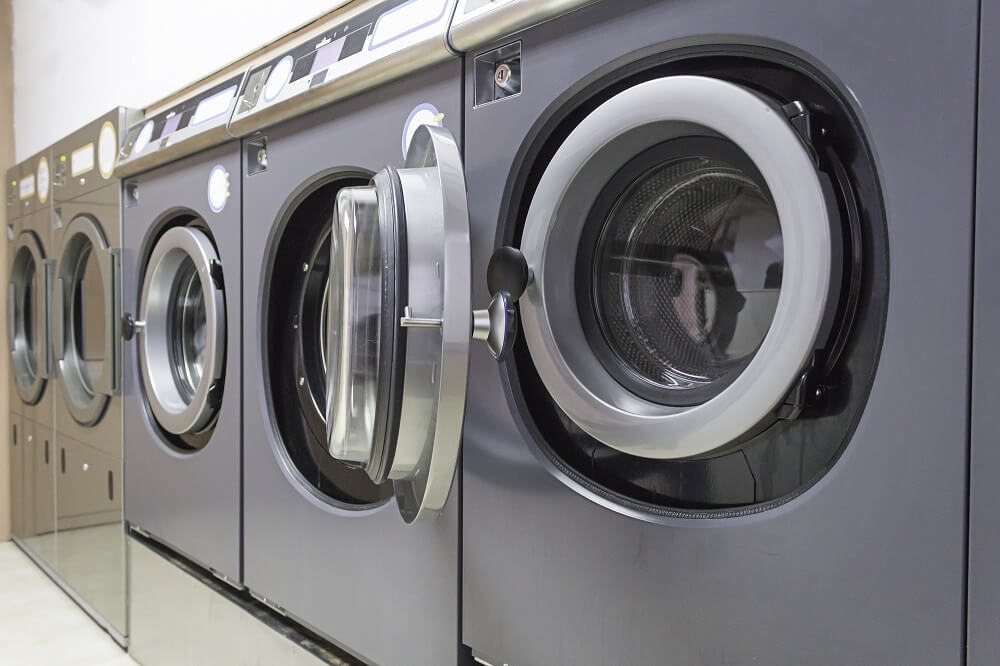 Another potentially feasible small business opportunity in Singapore relates to something very fundamental in anyone's life — laundry.
Apart from clothes, busy Singaporeans will need to have their beddings, curtains, cushions, or couch covers cleaned. Not all will have the time to do such chores themselves.
Unlike businesses in online editing or social media consultancy where you could just focus on skills-upgrading, embarking on a laundry business requires investments in heavy-duty equipment such as washers, dryers, and pressing machines.
Regardless of whether you want to purchase the equipment yourself or take up a franchise, you must allocate sufficient capital to fund the machines needed for the business.
Learn all about the different business loans available that could help you meet your capital needs.
6. Delivery Services
Many businesses have taken a hit as a result of stay-home and social distancing measures. Bucking the trend however were delivery businesses which saw a rise in demand for their services, propelled by a surge in e-commerce activities.
E-commerce services such as Lazada had to pump in additional resources and more funds towards delivery operations in order to cope with a spike in online orders. Similarly, delivery platforms like Foodpanda saw a 15% increase in delivery volume in February compared to the month before.
As the inclination towards online purchasing is set to stay, getting into delivery services could be one of many feasible small business opportunities in Singapore.
In addition to the application of relevant business licenses, offering such delivery services naturally requires a good amount of capital to be invested in a fleet of vehicles to meet delivery demands.
Capitall offers a suite of business loans including auto-financing loans that could help meet such capital investment needs.
While some of the small business opportunities in Singapore discussed above require relevant skills to start, others will need some capital to embark on.
How feasible these opportunities are for you will partly depend on your skills, resources, as well as the risk level you are comfortable with. The pandemic has changed the way we live and work. Starting something new or different may not initially satisfy your palate.
However, nothing ventured is nothing gained. Changes are inevitable for many in the face of the current economy.
Whether you need help with your current business or are looking to start a new one, we are here to help.