Looking for a Quick and
Affordable Auto Financing Options

in Singapore

?
Get an instant Auto Loan today!
Affordable Auto Financing Options for

SMEs And Individuals​
.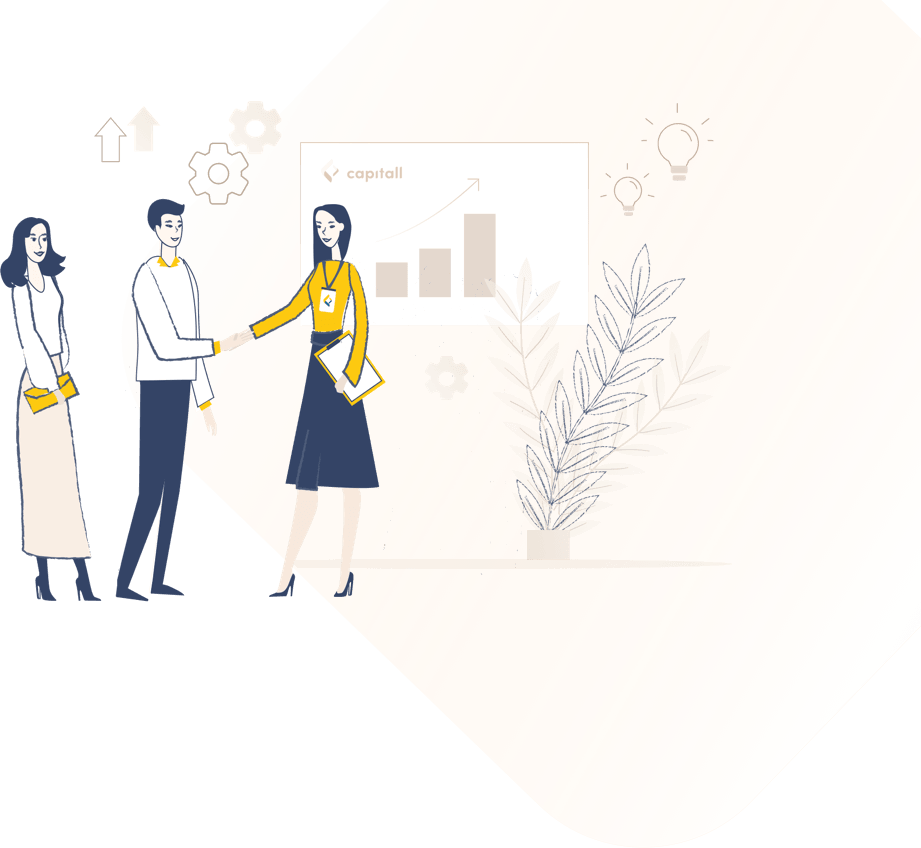 Own the vehicle (or fleet of vehicles) of your choice with Capitall Auto Financing Solutions
Is your business in need of vehicles for transportation? Or are you an individual looking to own a car in Singapore? Whether you are looking for a fleet of vehicles for your catering, delivery, or cleaning business, or just an individual looking for a car, getting an auto financing loan in Singapore can be a great help to fund your purchase. Simply put, auto financing is a category of loans provided to help you fund your car purchase.
In Singapore, it is not uncommon for most car buyers to take up auto loans since the cost of driving is so high.  The COE alone makes up the majority of the cost of owning a car.  Auto financing allows you to break up the costs of the purchased vehicle into smaller and more manageable monthly instalments, making vehicle ownership a more attainable goal.
And, if you are a business owner, getting an auto loan to finance the purchase of your company's vehicles makes good sense. It saves you from having to come up with a large sum of money which may otherwise be used to capitalise on other business opportunities.  
However, securing such loans from banks is not always a walk in the park, more so if you are an SME or young start-up. Lengthy application and stringent criteria aside, you also run the risks of your applications being rejected.
In Capitall Auto, we are committed to helping you every step of the way in your auto financing journey. Our competitive and highly affordable loan rates are designed with your needs in mind. Coupled with a simple and hassle-free loan application process, as well as an efficient approval rate, you can drive away your vehicle(s) of choice in no time.
Thinking of getting an auto loan? Send us an enquiry today.
Get Your Auto Loan in 5 Easy Steps​

.

Easy Online
Application
Fill in your contact information
and send your loan request to us.

Provide
Documents
Submit the required documents
for our quick evaluation.

Check Approval
Results
Get a response within 30mins
from our car financing specialist.

Sign Required
Documents
Endorse on the loan contract upon receiving.

Get Ready to
Drive Your Car
Drive away your car once the process is completed. Simple Repayment Options
We make repayment effortless by utilising customised repayment options designed to fit your individual and/or business needs.
Fast Approval
We know every minute is crucial. So we do our best to ensure we process and approve your application within 24 hours.​
Transparent and Reliable
We adopt a transparent structure. We guarantee that there are no hidden terms and that your information submitted will be treated with utmost confidentiality.
Simple and Hassle-Free Process
Leave all the tedious paperwork to us. All you need to do is to submit your details and required documents online, and we will take it from here!​
Frequently Asked Questions

.
Get an Affordable Auto Loan in Singapore
With Capitall Auto, applying for auto financing is a breeze. Connect with our car financing specialist within minutes when you apply today.