Business Loan
How To Start A Business In Singapore: 6 Simple Ways To Get Funded
13 August 2020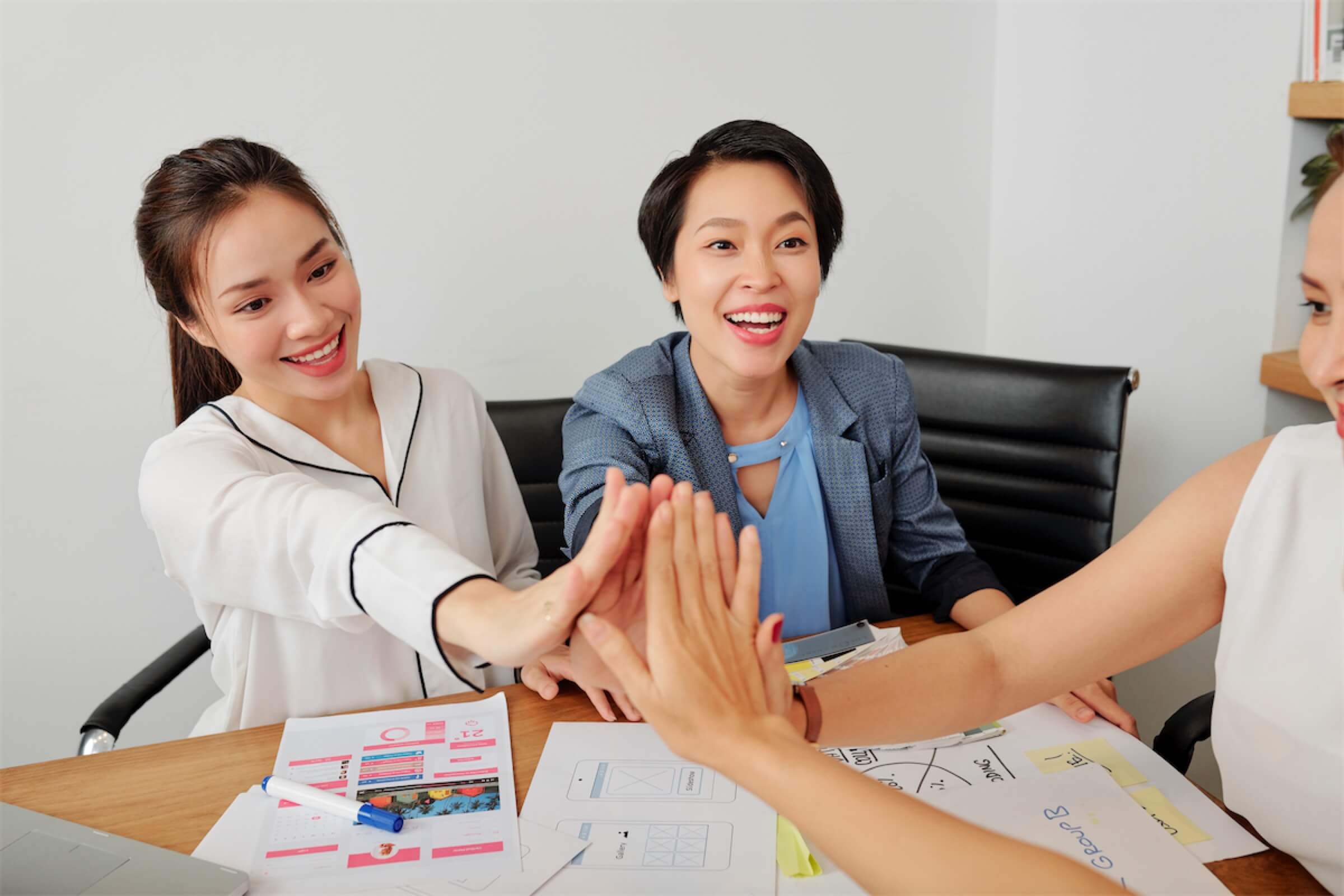 Are you a business owner? Do you own an SME in Singapore? Or perhaps you are thinking of finally launching your startup?
There are many challenges when it comes to running a business. Businesses that have been around for an extended period of time could be thinking about expansion and growth. On the other hand, newly launched startups could still be tackling the early challenges of having enough working capital.
Whether you're thinking of starting a business or have just registered yours, having enough funds should always be something you want to check off your list.
In the article, we will be discussing some simple ways you can get funding for your business to take it to the next level!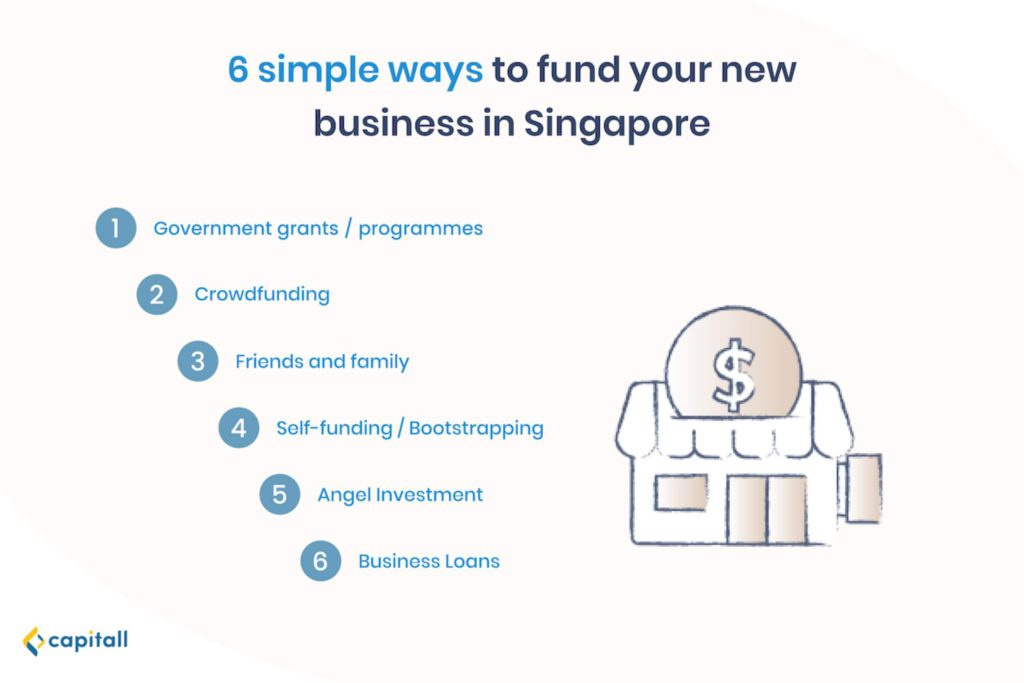 Government Grants And Programmes
Singapore is known as a hotbed for businesses and startups, with more than half the economy made up of SMEs. With the fierce competition, it's not easy running an SME in Singapore. So, how do these SMEs cope? Well, most of them seek help from government grants, funds, and programmes.
Enterprise Singapore
Enterprise Singapore is one of the main organisations SMEs go to for funds and grants. Their ACE grant gives first-time entrepreneurs a boost to launch their businesses and innovations.
Other funds you can get with Enterprise Singapore include the Capabilities Development Grant (CDG) and Innovation and Capability Voucher (ICV).
These funds help with the growth and improvement for your business in various aspects such as branding, marketing, financial management, human capital development, and more.

Startup SG Founder
Another area where you can look for grants is the StartupSG Grants. This initiative can help with your business in many ways through a range of programmes.
In its portal, you can find programmes such as StartupSG Equity, to gain access to funding support for startups, and StartupSG Tech, to get funding for deep tech commercialisation.
National Research Foundation (NRF)
The Early Stage Venture Fund (ESVF) by the NRF is specifically designed to allow tech startups to gain attention and investments from venture capital firms.
These grants allow startups to have a leg up and give them a boost to launch their business forward.
Other bodies and organisations you can look at for funding also include Spring Singapore and raISE SG VentureForGood Grant.
Crowdfunding
Another way to get more funds for your business is through crowdfunding.
Before launching your product, you can first market your ideas and innovation. Through working on clear branding and marketing for your original products and services, you can get many customers on board early on.
Popular crowdfunding platforms like Kickstarter and Indiegogo have helped start-ups in Singapore. Through having widespread attention and support from an interested audience, you can pool together funds for your startup and bring your idea into reality.
The cumulative amount you get from each individual can be a rather significant sum. Depending on your product, crowdfunding could be a better option for you to get your business off the ground.
The great thing about crowdfunding is that you can get a following even before you launch your business.
Getting an interested audience excited for your product allows you to create hype and achieve high levels of sales when you launch — a great way to ensure success right from the onset.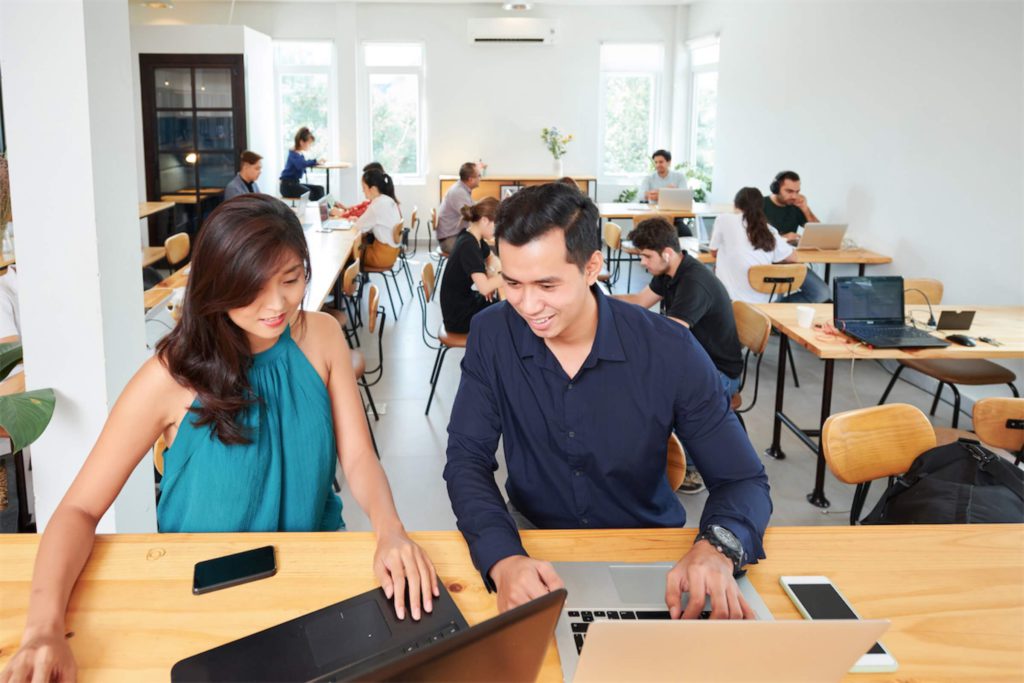 Friends And Family
If you don't have confidence in pitching to venture firms or your target audience yet, perhaps you can first pitch to your friends and family.
Sharing your new business idea or innovation with your loved ones is a good place to start, especially if they are supportive. When you are pitching to them, they are not just investing in your business. Rather, they are investing in you.
Getting support from those in your immediate circle can help you gain confidence in your business and also get it off the ground quickly.
Although, this is a big risk for both you and your loved ones. Before getting your family and friends to fund for your business, you should conduct proper formal analysis. Making sure you have a high-level business plan and planning out milestones early on will ensure that you are accountable.
Be sure that you are thorough in explaining your business idea and not take the support of your loved ones for granted. Additionally, it's important to clarify and emphasise on possible risks that come with supporting your business.
Self-funding Or Bootstrapping
Using your own financial resources is perhaps one of the most direct ways to fund your business.
Funds in your savings accounts or personal credit cards can help to kickstart your business in its early stages. The great thing about self-funding is that you have more say in how you should make use of your business funds.
It also means you do not put others at risk of suffering any kind of financial losses.
However, this would mean you'll shoulder all financial risks alone. With no one to be accountable to, you have to be even more careful with your decisions.
Furthermore, building up your own funds can take a much longer time. In general, getting started on a business idea and an opportune moment is vital. If building up on your own funds is stopping you from spearheading a new trend, this might not be the best option for you.
Angel Investment
Angel investors are affluent individuals or groups who pool their resources and research to provide capital for your business.
In most cases, businesses will need to dilute the ownership equity of their business in exchange for the support of angel investments.
With these investors on board, businesses usually have access to a significant pool of funds. These funds can range from S$50,000 to S$500,000. With access to capital, you can launch products and services more easily and focus on building up your company.
The tricky aspect of getting funds from angel investors is the need to comply with their preferences. Angel investors have specific things they look for when deciding whether to invest in a business. And since they get a share of your company, you will need to ensure that your business goals are aligned and that you include them in decision-making processes.
Depending on your working style and the type of business you are running, this could be either a boon or a bane to the growth of your company.
Business Loans In Singapore
Just having enough capital to kickstart your business is usually insufficient. This is why taking loans is so common among SMEs in Singapore.
Taking a loan is not always "bad". In fact, with proper financial planning, it could be a strategic step to get your business off the ground.
There are many kinds of business loans in the market, and it's important to know which is best suited for your business. Learn more about the different types of SME working capital loans in Singapore here.

You can get a business loan from banks or private financial institutions. To put things into perspective, here's a comparison table on the differences between getting a business loan from a bank and a private financial institution.
| | |
| --- | --- |
| Banks | Capitall.com.sg |
| Your company has an operational history of 1 year, preferably 2 years. | Your company should preferably be in operation for at least 10 months |
| Annual revenue of at least S$300,000 | Annual revenue of at least S$100,000 |
| May take a few weeks to a month to process a loan application | Fast process and loan disbursement within 24 hours |
| More stringent—higher chance of business loan application being rejected | More lenient—higher business loan approval rate |
Looking to get funded for your start-up or SME? Reach out to professional advisors and apply with Capitall today.