Business Loan
8 Top Considerations Before Getting an SME Loan
08 November 2023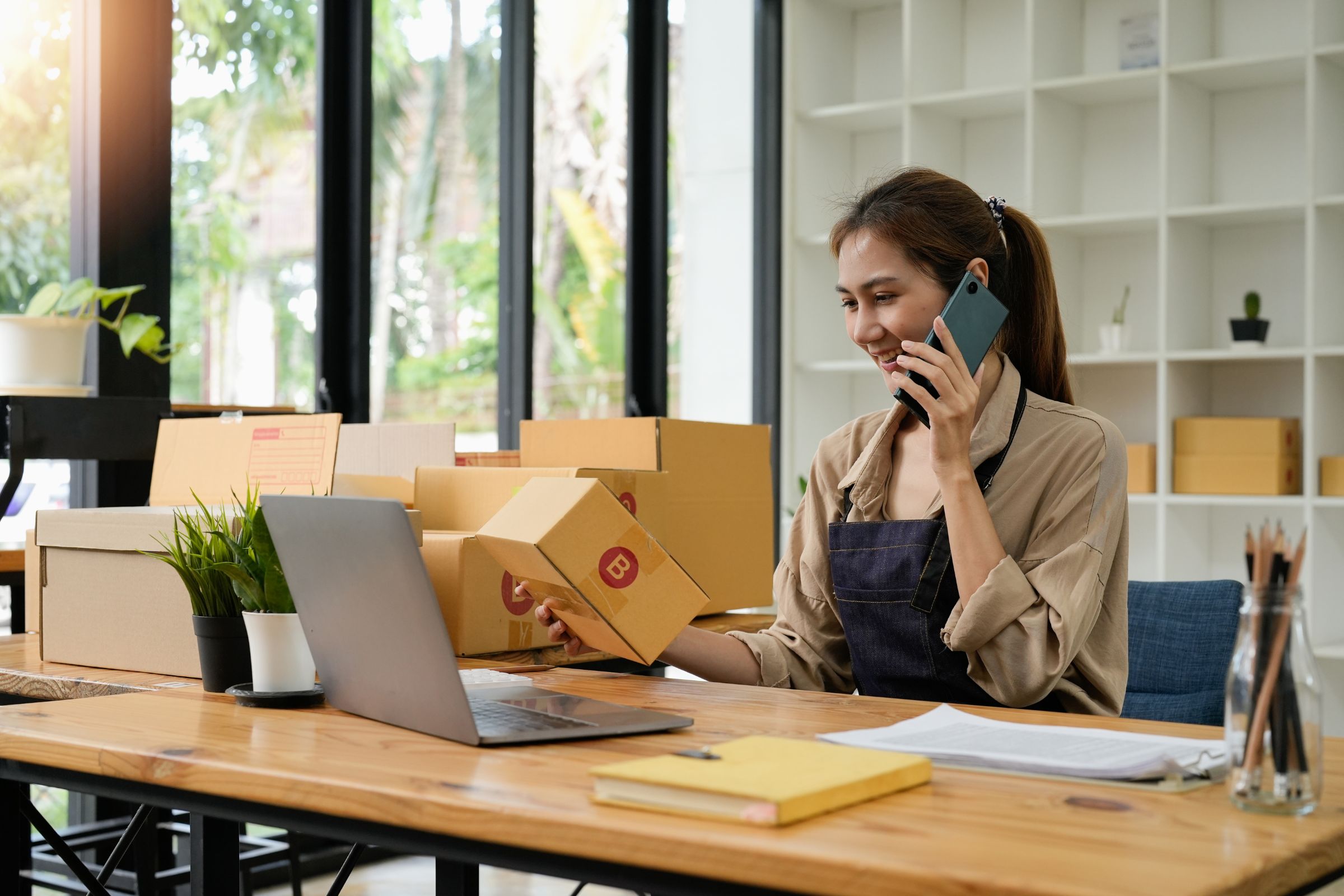 Running a small or medium-sized enterprise (SME) in Singapore has both opportunities and challenges. Cash flow issues are common in SMEs and may limit growth or opportunity for advancement.
SMEs commonly use small business loans to solve these challenges. However, business owners need to assess the key factors before signing an SME loan agreement to make informed decisions that meet their requirements. So, let's help you discover the top considerations before applying for an SME loan in Singapore.
Key Considerations before Getting an SME Loan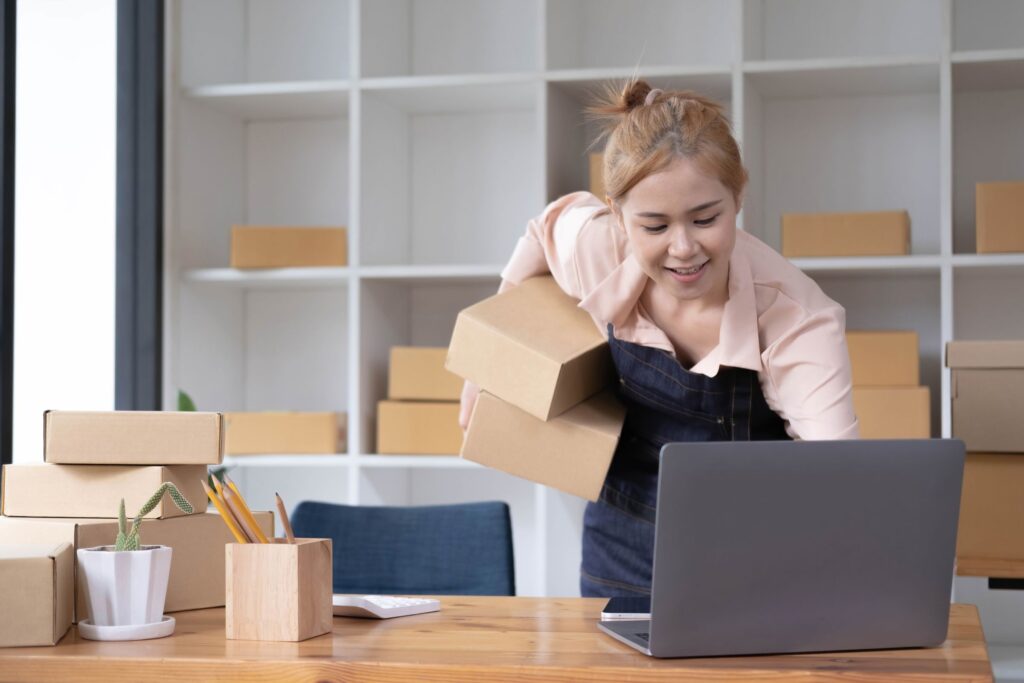 Here are the essential factors you need to consider before obtaining an SME Loan.
1. Purpose of Taking out an SME Loan
It is essential to identify a company loan's objective before applying for an SME loan. Knowing your company loan objectives helps determine whether you need a long-term or short-term loan. Long-term loans often have lower monthly payments than short-term loans. Due to increased accrued interest, a long-term loan would cost more.
Moreover, it's important to assess your company's financial status and decide whether the loan is needed to address your cash flow issues or expansion opportunity.
Consider your business's financial capacity to repay the loan. Assess your financial situation to guarantee you can meet your loan commitments without affecting your cash flow.
Learn more: 9 Things To Ask Before Getting A Business Loan In Singapore
2. Company Eligibility for a Business Loan
Each lender has business loan eligibility requirements. Banks in Singapore usually require firms to be incorporated for a certain period and have a certain local shareholder percentage. Major shareholders and directors must have a good credit history. However, meeting these requirements may be challenging for some company owners.
Learn more: How Credit Rating Affects Your Business Loan In Singapore
Thus, Singapore licensed money lenders can be an alternative, they have less stringent requirements. Even a company with a bad credit score may still have a chance to get business loans from licensed money lenders. Unlike banks, licensed money lenders loan application is faster.
For instance, Capitall business loan approval is typically completed within hours and you can get your loan within 24 hours of application.
3. Determine the Loan Amount
Before applying for an SME loan, make sure to assess how much your business needs. When applying for a loan, financial institutions will commonly ask for the amount of business loan that you need. It is essential to perform a careful assessment and calculation to arrive at an accurate amount.
Your business's working capital and cash flow may suffer if you request less than you need. If you don't have enough money, you can't expand or meet company demands. Requesting a loan amount that exceeds your needs might lead to unnecessary future expenses or can impact cash flow as you are paying higher repayments. Remember, you will need to repay your loan in time to avoid late fees and higher interest rates.
It's worth mentioning that certain private financial institutions specialise in small company loans. By precisely calculating the loan amount, you can choose lenders that meet your needs. This tailored strategy increases your chances of finding a lender that meets your financial requirements and provides favourable loan conditions.
4. Interest Rates and Loan Tenure
Interest rates and loan tenure are critical factors to consider when selecting a business loan. Banks typically offer interest rates ranging from 2.5% to 10% per annum, with loan tenures spanning from 1 to 25 years. On the other hand, licensed money lenders generally offer interest of not more than 4% per month, with loan tenures of up 5 years for small business loans.
Before applying for an SME loan, compare lenders' interest rates and terms. Consider if your company can afford these terms. A balance between affordable interest rates and sensible repayment periods will guarantee that the loan terms suit your business's needs.
5. Loan Repayment Terms and Flexibility
Repayment terms and flexibility are vital when seeking an SME loan. Lenders may have varying repayment schedules such as monthly, quarterly, or yearly payments. Assess your business's cash flow and establish a payback arrangement that matches revenue cycles.
Ask about early repayment penalties and costs. If your organisation has a cash flow boost, you may return the loan early. Understanding repayment terms and flexibility can help you manage your debt and reduce financial strain.
6. Assess the Lender's Reputation and Customer Service
Before getting an SME loan, check the lender's reputation and customer service. Check the lender's track record, customer reviews, and company owner recommendations.
Reputable lenders with good customer reviews are trustworthy and customer-focused.
Moreover, customer service is important. A helpful and responsive lender can guide you throughout the loan process. To make borrowing easy, choose a lender that values open communication, transparency, and responsiveness.
7. Hidden Fees and Additional Charges
Be wary of hidden fees and additional costs when applying for an SME loan. Application, processing, late payment, and early termination fees are examples.
Read the loan agreement and ask the lender to clarify any confusing clauses or charges.
Understanding the pricing structure can help you determine the loan's affordability and its suitability to your business.
8. Required Documents
To apply for a business loan in Singapore, you must prepare all the required documents. These papers demonstrate your company's financial stability.
Financial institutions may need the following documents:
ACRA Business Profile Information
– A document that shows your business information, directors, and shareholders, as well as your company's paid-up capital
– You can get this information from the ACRA website
Latest NOA of all directors
– The Notice of Assessment (NOA) of all the company directors
– You can get a copy of your personal NOA from IRAS
Latest credit history of directors
– You can get them from Credit Bureau Singapore (CBS) and Moneylenders Credit Bureau (MLCB)
Company financial statements for the last 2 years
– A copy of the Profit & Loss Statements and Balance Sheets for the last 2 years
– If your company is less than 2 years old, show your first-year statements and let them know what has been done so far
Latest 6 months of bank statements
– Copies of your company's corporate bank statements
Other relevant documents
– List of existing banking facilities
Source: Finder
The Bottom Line
Getting a company loan might affect your SME's growth. Make sure that you consider the loan purpose, eligibility requirements, loan size, interest rates, repayment terms, lender reputation, hidden costs, and required documents to choose a business loan that meets your company goals.
To guarantee the loan meets your business's demands, research, compare lenders, and thoroughly assess your financial status. A well-planned business loan may fund your SME's development and financial security.
Do not miss out on the opportunity to take your business to the new heights. Contact Capitall today for a customised SME loan.