Business Loan
Business Loan In Singapore: All About Expansion Financing
21 August 2020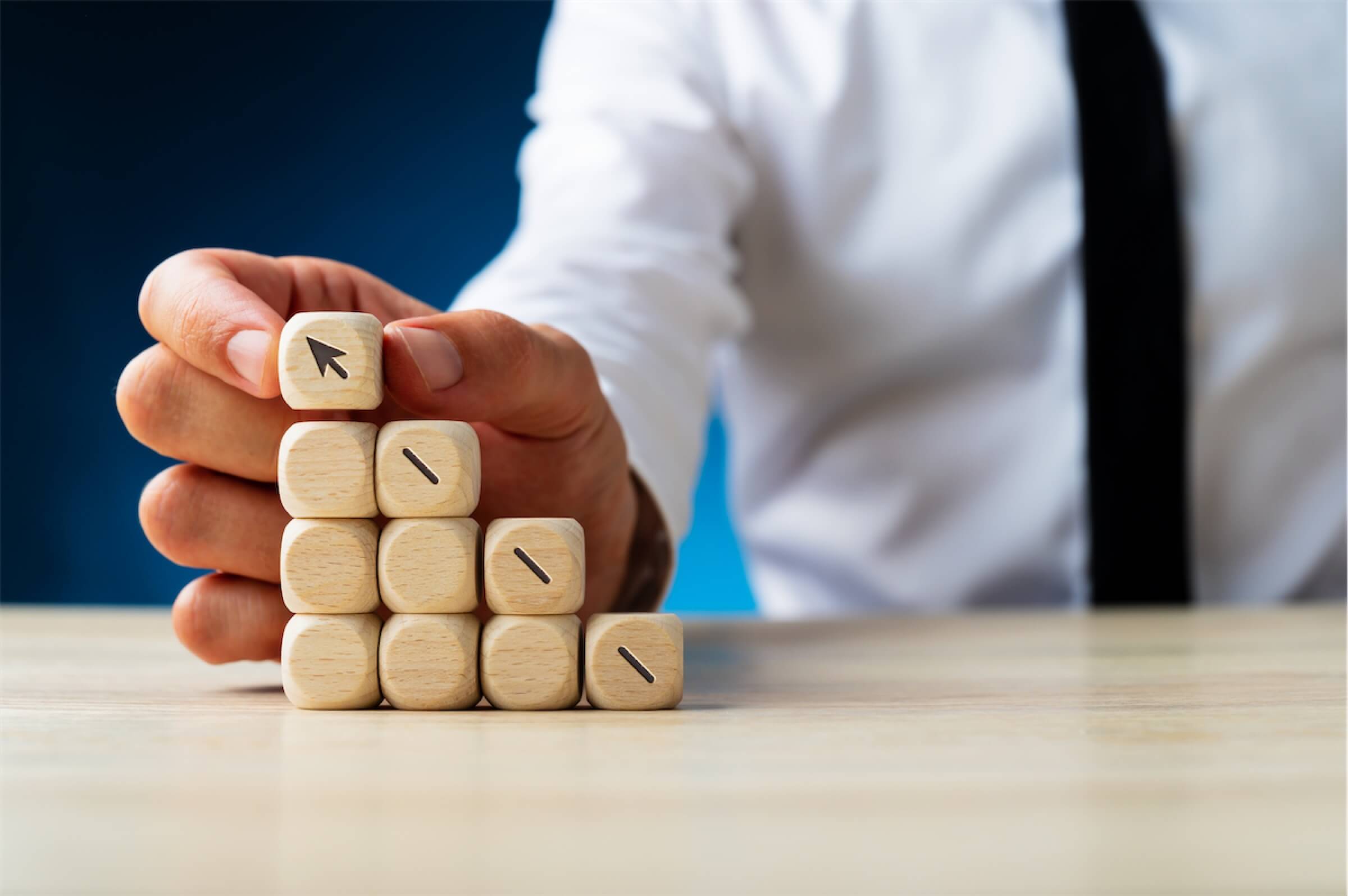 If you own a small-medium enterprise (SME) business that has charted success in consecutive years, you might be thinking of scaling up your business further. The question is whether you have enough resources to see through your plan. This is where taking up a business loan in Singapore in the form of expansion financing could help in escalating your business.
But what is expansion financing? How can you maximise such a business loan towards growing your business?
Here we discuss various issues related to expansion financing, an aspect of a business loan that specifically aims at helping you grow your business.
What Is Expansion Financing?
Expansion financing is a type of business loan specifically catered to companies in the expansion stage of their business.
For instance, if a company starts as one that provides a particular product or service, its expansion stage would see the introduction of new products or services. It might also be looking at targeting new sales channels or the execution of new marketing strategies.
The extra capital from expansion financing would help in
boosting a company's overall expansion plan,
increasing their working capital which can be used to finance new ventures,
and providing businesses with the ability to take advantage of growth opportunities that would otherwise slip away without the availability of sufficient funds.
How Can Expansion Financing Be Used In Your Business?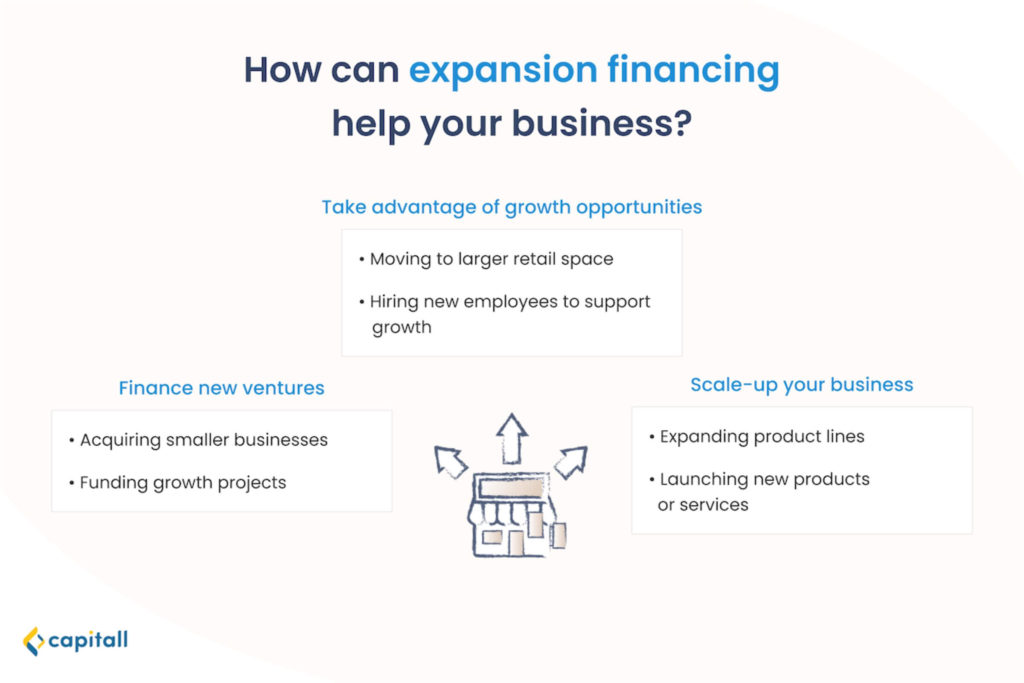 Getting a business loan in Singapore in support of your expansion plans is generally not as challenging as getting a loan to start up a business.
The reason is that the request for expansion financing is made by companies that are already in operation for a few years and have a track record of success.
Apart from providing detailed proof of your company's performance, a lender would be interested in what the expansion financing would be used for.
There are several ways your business can leverage on with this loan:
1. Relocation Or A New Branch Opening
When you first started your business, you might have thought that your choice of location is the ideal place for your business. But as your business grows, your operation might outgrow the current premises.
Expansion financing would enable you to relocate to a bigger place that is more fitting for your growing business.
It could also be that the product or service you offer has attracted so much interest that you see more customers streaming into your business location. Your initial location might not be able to accommodate the increasing number of customers.
A business expansion loan would then be able to help fill your business' dire need of a bigger location or a new branch to meet increasing customers.
2. New Hires
You might have started your business as a one-man show, but if you want to see your business charting healthy growth, it is wiser to start hiring. If you've started your company with a lean team, likewise, you might need more hands on deck as your business expands.
Maintaining high employee morale is crucial in running a successful business. But this cannot happen if your employees are stretched too thin.
An expansion financing loan could see more funds being pumped into the business to employ new hires. These new hires can take over the menial tasks, relieving seasoned employees from mundane jobs, and assigning bigger roles and responsibilities to them.
3. New Equipment Or Machinery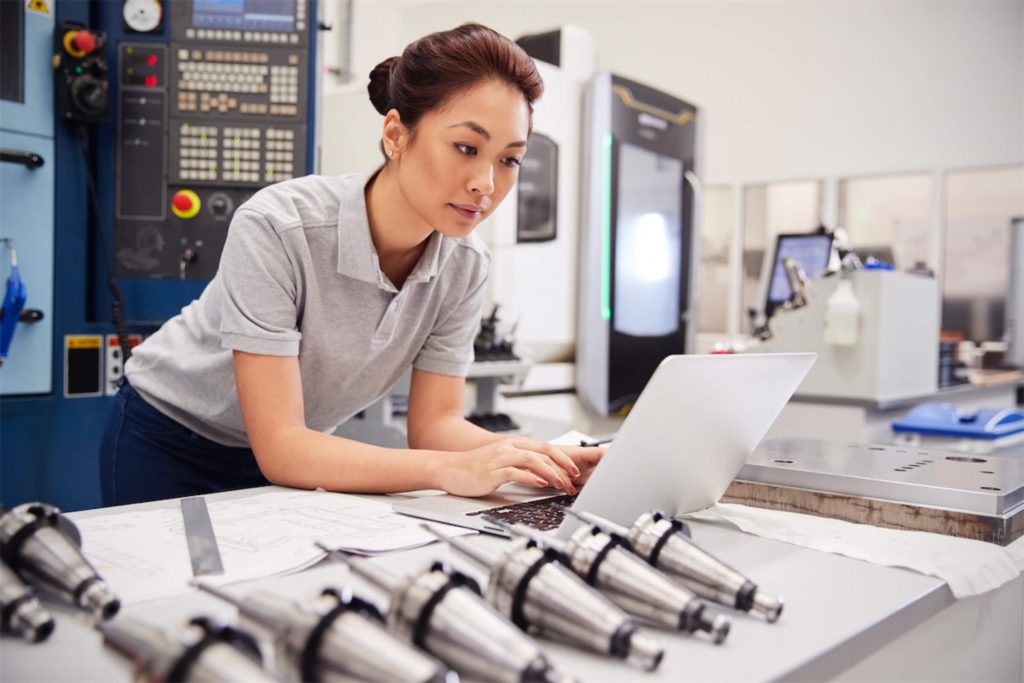 Depending on the type of business you are in, your company might be using equipment or machinery which are not meeting production targets.
To ensure a smooth-running process, you could use expansion financing to upgrade or perhaps replace the existing equipment or machinery.
Are you in a business that deals with huge purchases such as automobiles? An Auto Financing loan might be for you. Read more about it here.
4. Market Expansion
Businesses usually look into targeting new markets for their products or services to generate more revenue.
But, growing your brand is not something you can achieve overnight. It requires engaging more audience through organising marketing events. Extra funds would be necessary to study the potential of new markets, planning, and launching these marketing strategies.
Increasing market share may also lie in beating your competitors, for example, by acquiring smaller businesses.
A business expansion loan in Singapore could serve your market expansion plans.
5. Product Or Service Expansion
Your product or service might have gained traction in the market, but it doesn't mean you should stop there. To increase market share, you might want to do research on unexplored segments of the market and open up opportunities to expand your business.
With an expansion financing loan, you can comfortably conduct such market study or even channel more efforts into research and development.
6. Maintain A Healthy Working Capital
As a business owner, the best-case scenario is to carry out your expansion plans without interrupting your business working capital.
Funds from a business expansion loan could help in managing your balance sheets, ensuring a smooth, healthy cash flow in your operation.
Not sure what working capital is? Find out what it is and how to calculate it here.
What Other Ways Can You Fund Your Business Expansion?
Another common way to fund the expansion is through equity investment. However, for an SME, it would be more viable to get a business expansion financing loan to fund your operational expansion.

Here's why:
| | |
| --- | --- |
| Business Expansion Financing | Equity Investment |
| Fast approval loan process enables companies to carry out expansion plans early and ride on growth opportunities. | Approval for expansion plans would take time to go through, if at all. |
| No profit-sharing, only a fixed amount to be allocated for regular repayment. | You are accountable to equity investors and must factor in profits to be distributed. |
| Lenders have no claim over profits made resulting from the expansion plan. | Equity investors would have a say in the running of the business, which may not be in line with your company's plans. |
| Can help to improve credit score with timely repayment. | No positive impact on your credit score. |
| Generally cheaper as you only owe principal loan amount, interest, and fees. | Would cost more as investors are entitled to your company's profits. |
Source: Allbusiness.com
Should You Consider An Expansion Financing Loan For Your Business in Singapore?
Executing a planned expansion is not always easy. Most of the time, the root problem faced by companies, particularly SMEs, is the lack of financing to support an expansion.
The main objective of expanding your business is to generate more revenue, even if your business is already making consistent profits.
If you plan to use the extra capital to purchase new equipment, for instance, you must ensure that it would enhance your business. The same equipment might have improved productivity for another company, but there is no guarantee that it could do the same for yours.
Therefore, it is worth evaluating which area of your business would truly benefit from the expansion financing.
As there is a wide pool of lenders that provide business loans for a company's expansion, it's also advisable that you choose the right lender that meets your business needs. Find out what are some of the essential questions to ask your lender before getting a business loan here.
Ready to get an expansion financing loan to grow your business? Get in touch with professional advisors at Capitall to help you get started.