Business Loan
Car Loan In Singapore: Borrowing From A Bank Vs An Auto Dealer
15 November 2023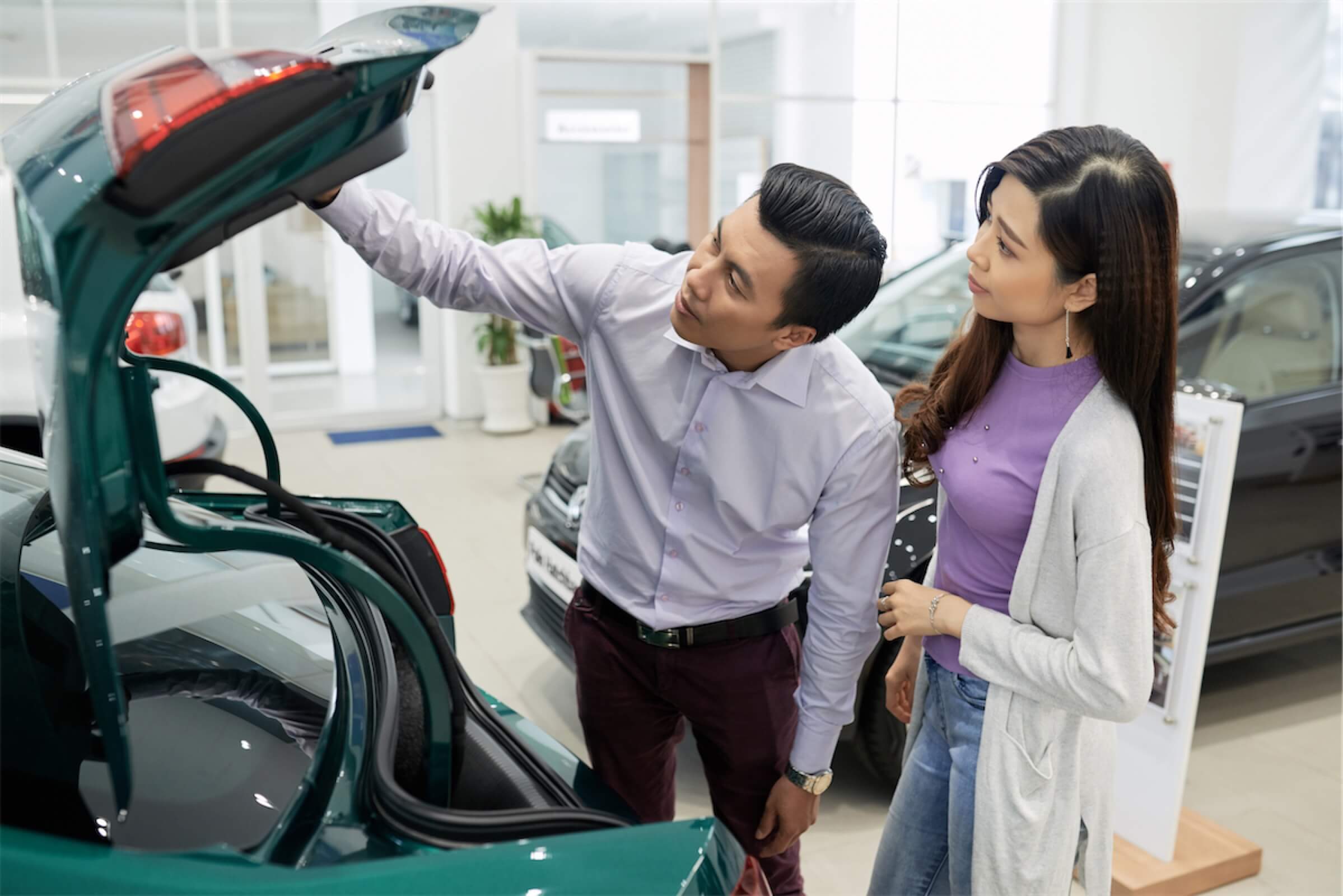 Singapore has one of the most expensive car prices in the world, which comes as no surprise. And when you add up all the different costs like COE, owning a car in Singapore sums up to quite a substantial amount. However, the high cost should not be an obstacle to owning a car in Singapore as the financial burden can be relieved with the help of car loans.
When it comes to financing a car in Singapore, 2 options are available: You can either take a loan through the car dealer, or the bank. But what is the difference between borrowing from a bank and an auto dealer?
Getting a vehicle for the first time? Find out more about auto financing loans.
What Are The Differences Between Borrowing From A Bank Vs An Auto Dealer?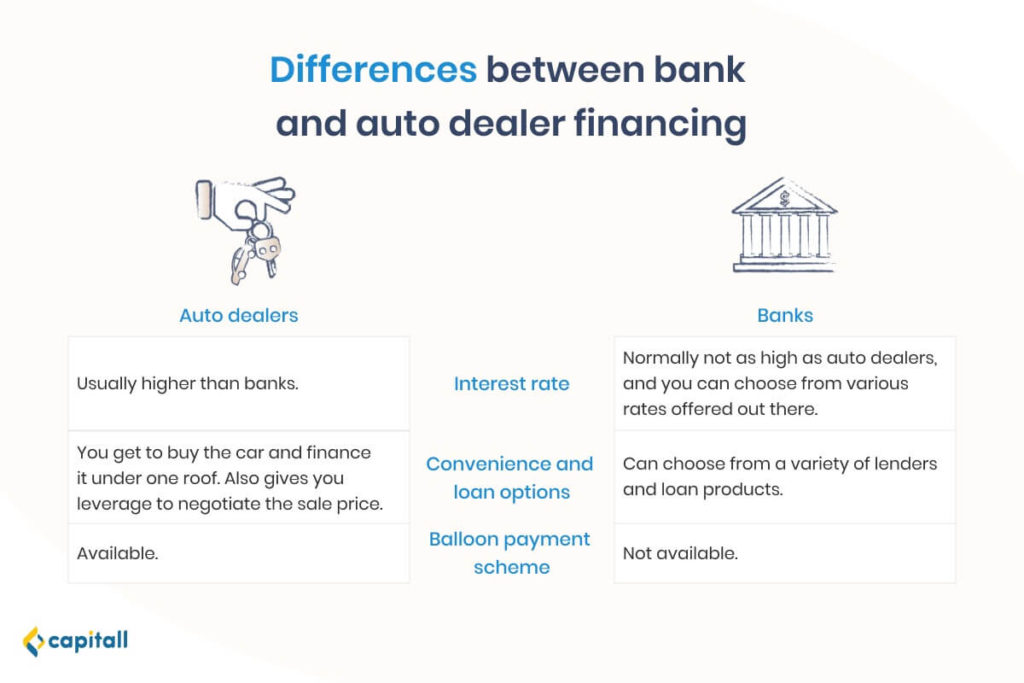 There are a few key differences between borrowing from a bank and your auto dealer. These include interest rates and availability of balloon payments.
1. Interest Rates
Car loan rates in Singapore can seem higher than other kinds of loans. This is because they use a flat rate method. A flat rate is where the rate of interest is fixed and is based on the original loan amount.
The interest rates offered by auto dealers range from 4% to 4.8% per annum, which are generally higher than bank rates. In addition, the commission of the car salesman may also further raise the interest rates of auto dealers.
On the other hand, if you decide not to take a car loan from your auto dealer, you have the option of getting the one with the most competitive rate from the bank. Bank rates can range from 1.88% to 2.7% per annum. Some banks may even offer an interest rate of 3%, but this is usually for used cars.
Both banks and auto dealers offer loan tenures that range from 1 to 7 years. Both may also charge early repayment fees, should you decide to make an early repayment in future.
Here's a table comparing the interest amount between banks and auto dealers:
| | | |
| --- | --- | --- |
| | Bank | Auto dealer |
| Loan tenure | 7 years | 7 years |
| Loan amount | S$84,000 | S$84,000 |
| Interest rate | 2.7% | 4.8% |
| Interest amount | S$1,189 per month | S$1,336 per month |
| Total interest paid | S$15,876 | S$28,224 |
Source: GoBear
Based on this example, applying for a car loan from an auto dealer may cost you S$12,348 more at the end of the 7-year loan tenure.
2. Convenience And Loan Options
Opting for the dealer's car loan can be more convenient for you since you can buy the car and deal with the financing at the same place. In addition, financing with the auto dealer can give you a chance to negotiate the sale price.
On the other hand, if you choose to take out the car loan from the bank, you will have to apply through the bank's website or physically head down to the branch.
One benefit of choosing to borrow from a bank is that you get to choose from a variety of lenders and loan options. This allows you to compare your options to see which bank gives you the best rates and terms.
Whether you are financing a new or a secondhand car, both dealers and banks provide car loans for both types of cars.
3. Availability Of Balloon Payments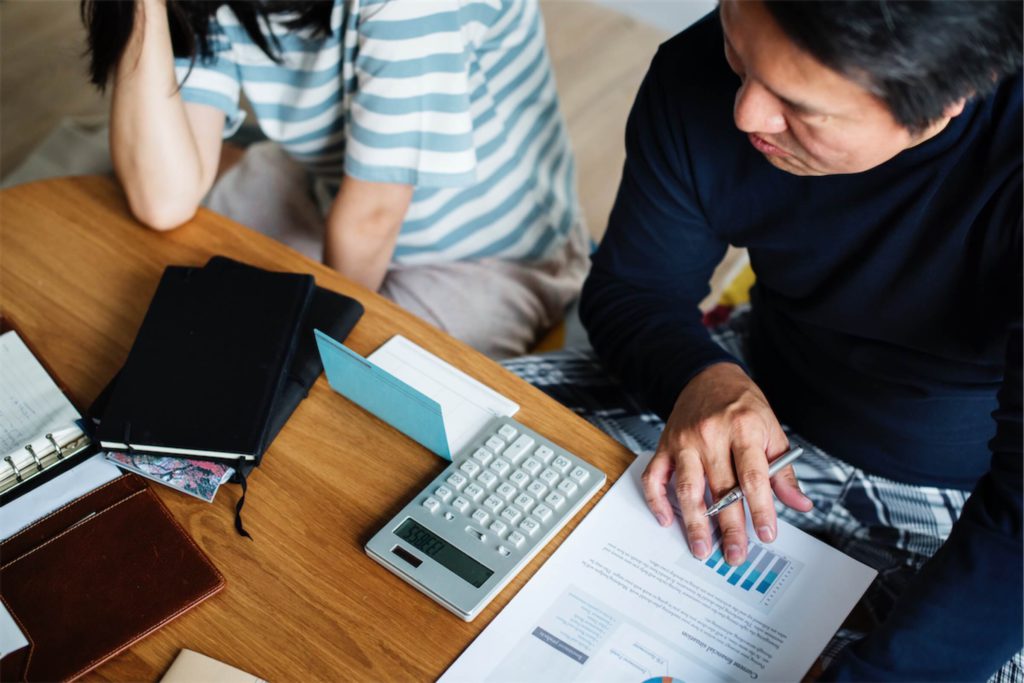 Car dealers also offer balloon payment schemes. But what is a balloon payment scheme?
A balloon payment scheme refers to a type of loan that has a large payment due at the end of the loan term. In the case of auto financing in Singapore, a balloon payment scheme is basically a loan scheme where the minimum Preferential Additional Registration Fee (PARF) rebate is not included in the car loan. This lowers the monthly repayments.
To understand what is PARF, you will first have to know about the Additional Registration Fee (ARF). The ARF is counted based on the Open Market Value (OMV) of your vehicle.
The table shown below is how you calculate the ARF of your vehicle.
| | |
| --- | --- |
| Vehicle OMV | ARF Rate |
| First S$20,000 | 100% |
| Next S$30,000(i.e. S$20,001 to S$50,000) | 140% |
| Above S$50,000 | 180% |
Source: LTA
For example, if the car has an OMV of S$75,000:
| | | |
| --- | --- | --- |
| Vehicle OMV(S$75,000) | ARF Rate | ARF Payable |
| First S$20,000 | 100% | 100% x S$20,000 = S$20,000 |
| Next S$30,000 | 140% | 140% x S$30,000 = S$42,000 |
| Above S$50,000 | 180% | 180% x S$25,000 = S$45,000 |
| Total ARF | | S$107,000 |
The total ARF will be $107,000.
The PARF rebate is then calculated based on the car's age when you deregister it. Whether the vehicle was registered locally or overseas, the age of the vehicle depends on its date of registration. The table below shows the rebates based on the age when the car was deregistered.
| | |
| --- | --- |
| Age at Deregistration | PARF Rebate |
| Not exceeding 5 years | 75% of ARF paid |
| Above 5 but not exceeding 6 years | 70% of ARF paid |
| Above 6 but not exceeding 7 years | 65% of ARF paid |
| Above 7 but not exceeding 8 years | 60% of ARF paid |
| Above 8 but not exceeding 9 years | 55% of ARF paid |
| Above 9 but not exceeding 10 years | 50% of ARF paid |
| Above 10 years | Nil |
Source: LTA
For example, with a car loan of S$50,000 and a minimum PARF of S$10,000, you will only be paying for interest and instalments for the remaining balance of S$40,000.
However, you do need to note that at the end of your loan tenure, you will still need to pay for the PARF value. This means that you will need to pay S$10,000 at the end of the loan term.
Borrowing from a bank means that the car loan will be fully paid through regular repayments.
4. Credit History Requirements
One good thing about taking out a car loan from the car dealer is that you may have a higher chance of getting your loan approved. Auto dealers are generally more lenient in approving loans and do not focus much on credit history.
On the other hand, banks require that you have a good credit history to get a loan approved. If you have a bad credit history, you may want to consider borrowing from your auto dealer or even a private financial institution.
What To Consider When Getting A Loan Through An Auto Dealer
Before applying for a car loan from your car dealer, here are 2 things you should take note.
1. Low Monthly Repayments Lead To Longer Tenures
Dealers may try to entice you with low monthly repayments. This is so that they can make a sale. However, lower monthly repayments also means a longer tenure. With a longer tenure, you will need to fork out a higher overall amount in interest.
Find out more about loan tenures here.
2. Early Repayment Fees
Dealers may also charge you fees for paying off the loan early. This may be the same for some banks. By charging early repayment fees, your lender can receive the interest that they are supposed to earn through the loan. It is actually an incentive for you not to pay off your loan early.
Now that you know the differences between borrowing from an auto dealer and the bank, we hope that you will make an informed decision that best suits your situation.
Looking around for a car loan? Consider approaching an alternative to banks and auto dealers — private financial institutions such as Capitall — to help you with auto financing.