Business Loan
Here's How A Car Loan Can Help Fund Your Motorcycle For Food Delivery
10 December 2020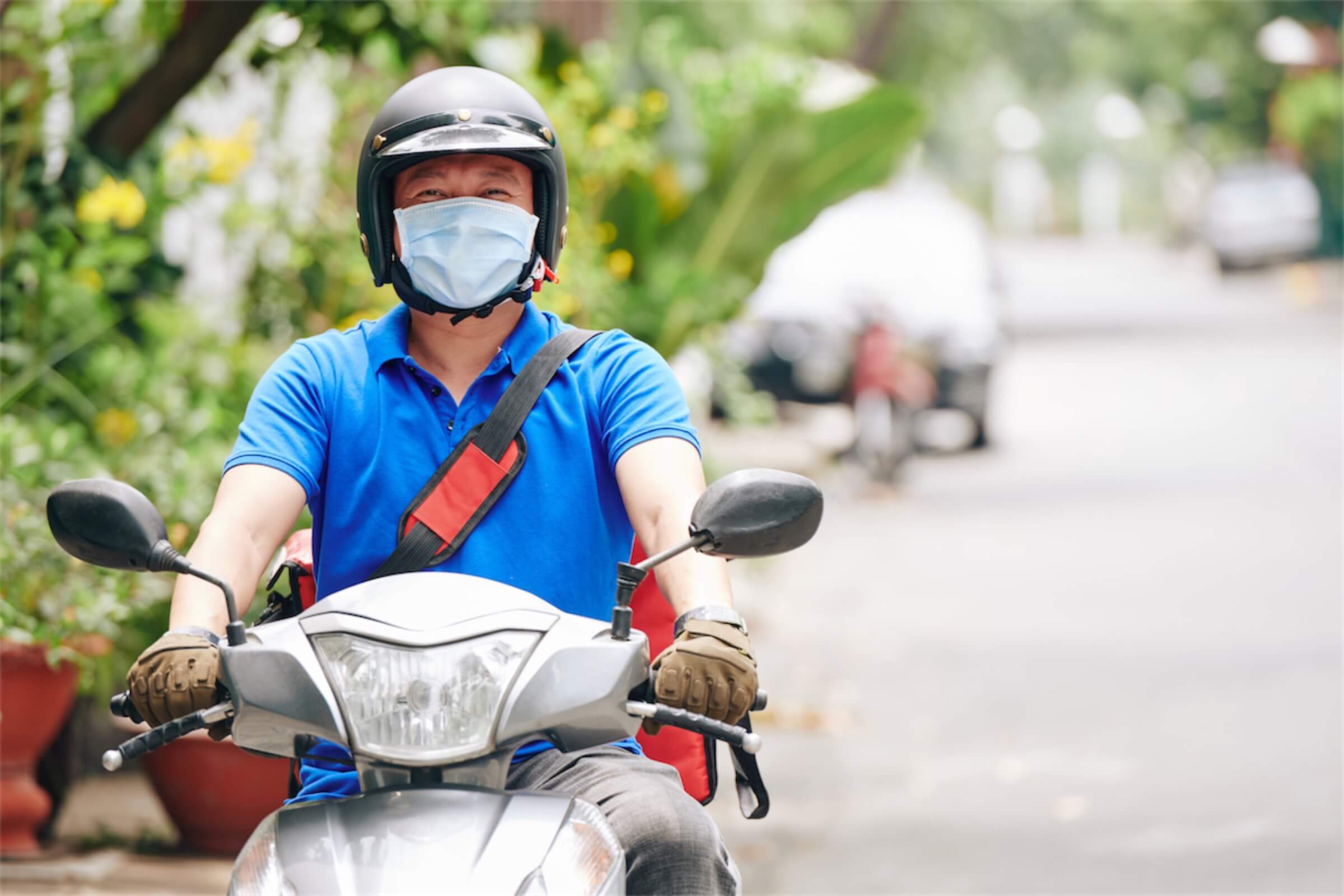 The COVID-19 pandemic has led to a spike in food delivery. Delivery platforms such as Foodpanda saw an increase in rider applications, and in tough times like these, becoming a food delivery rider has become one of the options to secure income. Some riders have even reported earning over S$7,000 per month. Of course, this comes with the prerequisite that they have their own motorcycles. But what if you don't have your own motorcycle to do the job? Well, a car loan can help.
Before we go into how a car loan can help finance your motorcycle, let's take a brief look at the running costs of owning a motorcycle in Singapore and how to become a food delivery rider.
How Much Does A Motorcycle Cost In Singapore?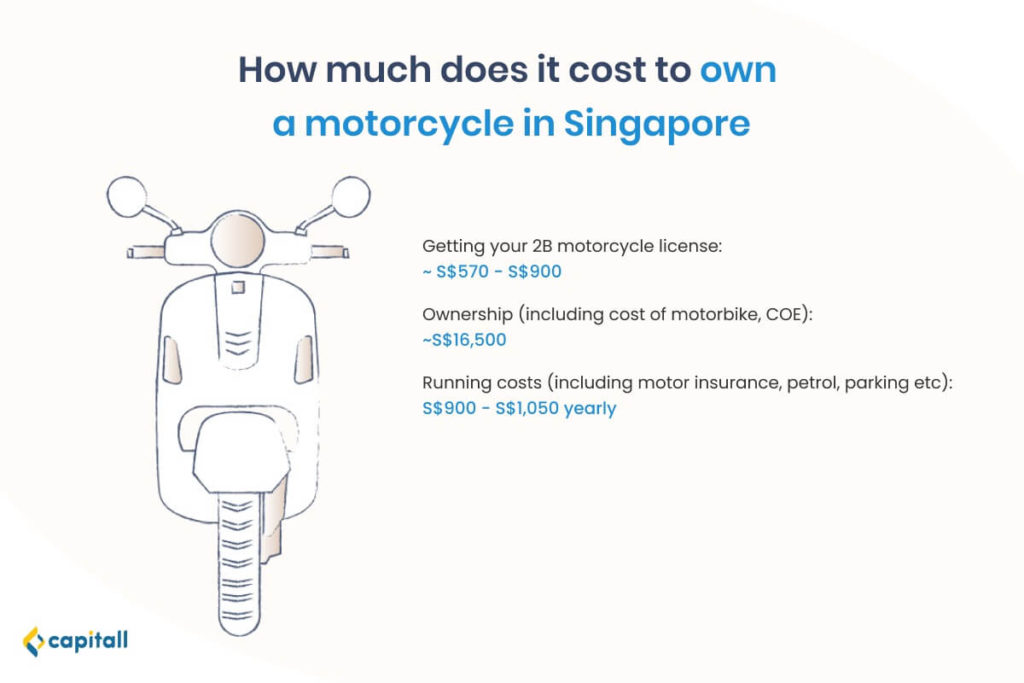 Cost Of Getting The Licence You Need
Owning a motorcycle is cheaper than owning a car. The first thing you should do is get your motorcycle license. There are 3 different types of licenses for motorcycles:
Class 2B — license to ride motorcycles with engine capacity of 200cc and below.
Class 2A — license to ride motorcycles with engine capacity between 201cc and 400cc. You need to hold your Class 2B license for at least 1 year before obtaining Class 2A.
Class 2 — license to ride motorcycles with engine capacity of more than 400cc. You need to hold your Class 2A license for at least 1 year before obtaining Class 2.
Aspiring riders can enrol in 1 of these 3 training schools in Singapore:
Bukit Batok Driving Centre (BBDC)
ComfortDelGro Driving Centre (CDC)
Singapore Safety Driving Centre (SSDC)
The cost of training depends on how many practical lessons you need until you are ready for the practical test — each motorcycle practical lesson costs between S$36.38 to S$40.66. In addition, you will have to account for the costs for theory lessons and tests as well.
In general, it should cost around S$570 to S$900 to get your Class 2B license, assuming that you pass on your first try.
Cost Of Getting The Motorcycle
The cost of a brand new motorcycle starts from S$13,000. And as expected, motorcycles are not exempted from expensive COEs. COE costs for motorcycles in Singapore are around S$3,452. Motorcycle owners will also have to pay a road tax of S$62.56 every year.
If you are on a tight budget, consider getting a second-hand motorcycle.
Running Costs Of Motorcycles
Riders also have to consider the running costs of motorcycles. This includes your motor insurance, petrol, ERP, parking coupons, HDB season parking, and more. This can fall between S$900 to S$1,050 per year.
While a motorcycle is definitely cheaper than a car, getting the license and buying the motorcycle will still require you to fork out at least S$20,000.
Thinking of getting a car in Singapore? Find out if you are financially ready here.
How To Become A Food Delivery Rider In Singapore
What Documents Do You Need To Be A Food Delivery Rider?
Not everyone can be a food delivery rider in Singapore. There are a few basic requirements you have to meet, such as:
You have to be above 18 years old
You are a Singaporean/PR
You have a motorcycle with a valid Class 2B, 2A, or 2 license
You have insurance coverage for food delivery services
You have a smartphone
Also, you will also need to provide the following documents:
Your NRIC
Your driver's license
Your vehicle's log
How Much Can You Earn As A Food Delivery Rider In Singapore?
The biggest question — how much can you earn by delivering food?
Well, time and distance coverage is key in earning from food deliveries. How much you can earn differs based on your mode of transportation. Using a motorcycle to deliver food in Singapore is a better choice as it provides you with a greater ground coverage. Some food delivery platforms in Singapore even offer an additional S$1 for motorcycle riders per order — this further encourages riders to use motorcycles.
You might not make enough income if you were to rely on delivery via bicycle or walking.

Here is a table to illustrate:

Platforms
Rider's Pay Per Order
Rider's Incentive Per Order
Total Pay Per Delivery
Total Pay Per Delivery
Motorcycle
Bicycle
Foodpanda
S$7 – S$11 per order
Quest incentive: depends on the number of orders and location
S$7 – S$12.50 per delivery
S$7 – S$12.50 per delivery
Deliveroo
Pick-up Fee: S$3
Delivery Fee: S$2
Motorcyclist: S$1
Peak hours incentive:
– 11am – 2pm: S$1
– 5pm – 9pm: S$1 for weekdays and S$2 for weekends
S$6 – S$10 per delivery
S$5 – S$10 per delivery
GrabFood
Bicycle: S$2
Motorcyclist: S$3
Distance fare: S$3 – S$6

Extra incentive based on weekly gems collected.
S$6 – S$12 per delivery

S$5 – S$11 per delivery
Source: Seedly
How A Car Loan Can Help Finance Your Motorcycle For Food Delivery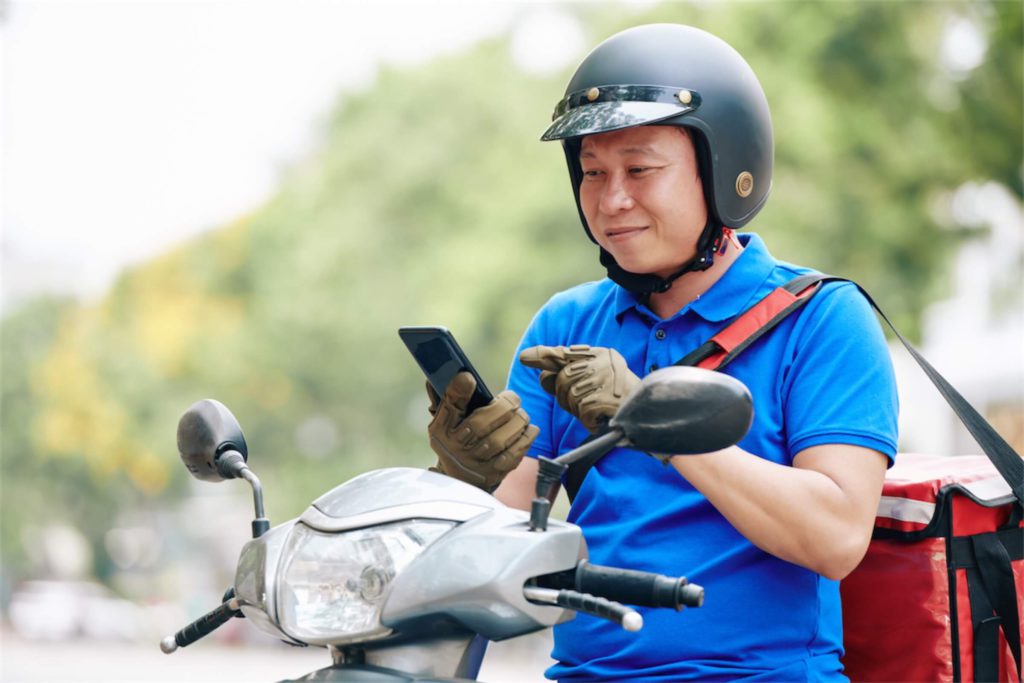 Getting a motorcycle using a car loan is pretty simple. Just like any auto financing loan, those who need financial help with motorcycle financing can borrow a lump sum from a lender. They can then choose to pay back via fixed monthly instalments.
This helps ease the financial pressure of buying a vehicle in Singapore. As a food delivery ride, you can repay at a comfortable pace while generating income from the deliveries.
For example, Tom decides to be a food delivery rider, and he needs to buy a motorcycle. He already has a Class 2B license but has no money for a bike. Thus, he takes up a car loan to buy the motorcycle. Based on his loan contract, he makes comfortable monthly repayments while earning from food deliveries.
Read more about taking up in house auto financing loan here.
Who Offers Car Loans For Motorcycles?
Motorcycle Dealerships
Motorcycle dealerships in Singapore usually offer auto financing loans in-house. This provides greater convenience for the riders, as they can get their bike along with the loan at the same place.
Private Financial Institutions
Another option that you can consider is private financial institutions such as Capitall.
Capitall offers auto financing for cars and motorcycles. With these loans, borrowers can purchase the vehicle they need without breaking the bank.
One of the more common methods of obtaining financing for motorcycles is through car loans. While a motorcycle does not cost as much as a car, it is still a significant sum of money. It might be tough to cough up a large amount of cash immediately and car loans can definitely help to relieve your financial burden.
Planning on getting a motorcycle? Find out more about Capitall's auto financing options here.