Business Loan
Business Loan In Singapore: Why Your Car Loan Application Was Rejected And How An In-house Loan Can Help
05 November 2020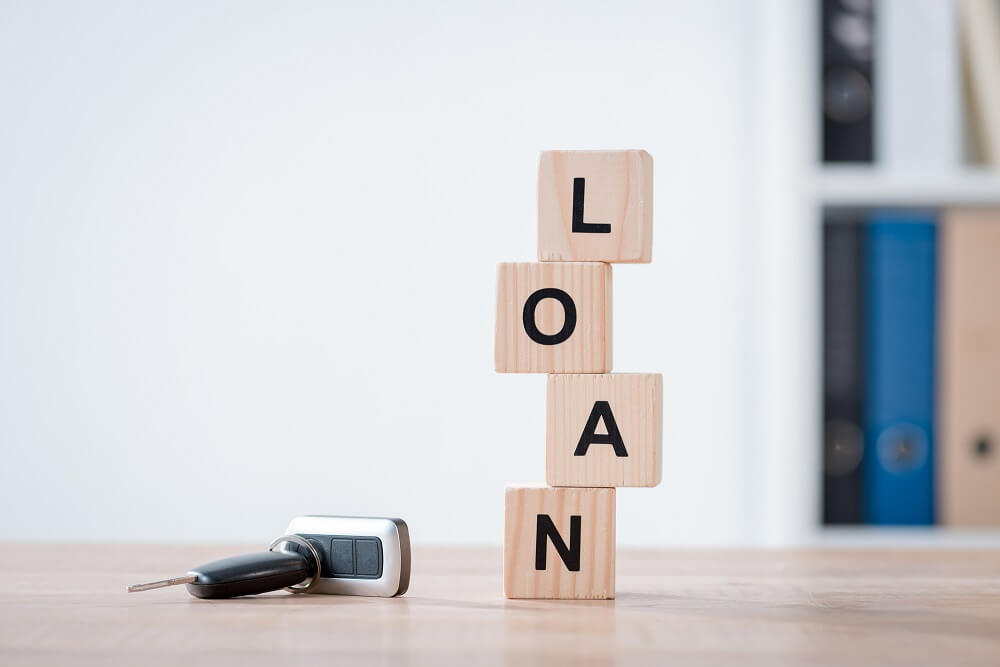 Securing a business loan to finance your company's fleet of vehicles is not always a walk in the park. Transport and delivery industries are not the only ones that require a fleet of vehicles. Vehicles are also essential in driving the operations of other types of businesses such as those in food catering, air condition maintenance, or home and office cleaning.
For these businesses, having reliable means of transport becomes a necessity in running a smooth operation.
However, owning a car for personal use does not come cheap in Singapore, let alone having to purchase and maintain several vehicles for your business.
Getting affordable car financing could help you get around the difficulty of purchasing the vehicles you need for your business. While there is the option of approaching banks or private financial institutions for business loans tailored towards vehicle purchases, not all applications would be approved.
There are various reasons why your car loan application could be rejected.
Before we delve into these reasons, let's take a closer look at what car financing is and what it covers.
What Is Auto Financing?
Business auto financing is a means to purchase vehicles for use in your companies' operations, without coming up with full payment for the vehicles upfront. Companies with such operations include those delivering goods to customers, ferrying employees, or providing maintenance and repair services.
Getting a business car loan to finance the purchase of your company's vehicles makes good sense, especially if you intend to use them for the long term. It saves you from having to come up with a large sum to purchase a fleet of vehicles for your company's use.
Car financing allows you to break up the cost of the purchased vehicle into smaller, more manageable repayment amounts within a period agreed upon with the lender.
Apart from banks, you can also get auto financing from private financial institutions, such as Capitall. Depending on your requirements, Capitall offers 2 types of loans to meet your various needs:
1. Car Flooring Loan
Car flooring loan is a short-term loan that allows companies to purchase high inventory, big-ticket retail items such as vehicles.
This loan is targeted at new or used car dealers to enable them in acquiring automobiles to sell. Repayment of the loan is made as the inventory of these vehicles is sold.

Read more about auto financing – car flooring loans here.
2. In-house Loan
What if you are not in the car dealership business? How do you finance the purchase of vehicles if your company is involved in food catering, laundry services, or maintenance and repair and requires vehicles for its operation?
In-house auto financing loans could help facilitate the purchase of multiple automobiles needed to run your business seamlessly.
In fact, auto financing in-house loans are not only meant for businesses. If you have been contemplating buying a car for personal use, this is a feasible alternative, particularly if the banks have previously rejected your car loan application.
| | | |
| --- | --- | --- |
| Loan Type | Suitable for | Purpose |
| Car Flooring | Car Dealers | Purchase of automobiles for the purpose of selling |
| In-house Loan | Businesses that need transportation | Purchase vehicles to be used in business operation |
| | Individuals looking to own cars | For personal use |
Want to find out more about auto financing – in-house loans? Read about it here.
Why Was Your Business Car Loan Rejected?
Securing a business loan in Singapore to finance automobiles for your business may not always be that straightforward.
Lenders could turn down your application for various reasons. It is important to know what these reasons are, so you can avoid them and subsequently increase your chances of getting the funds you need.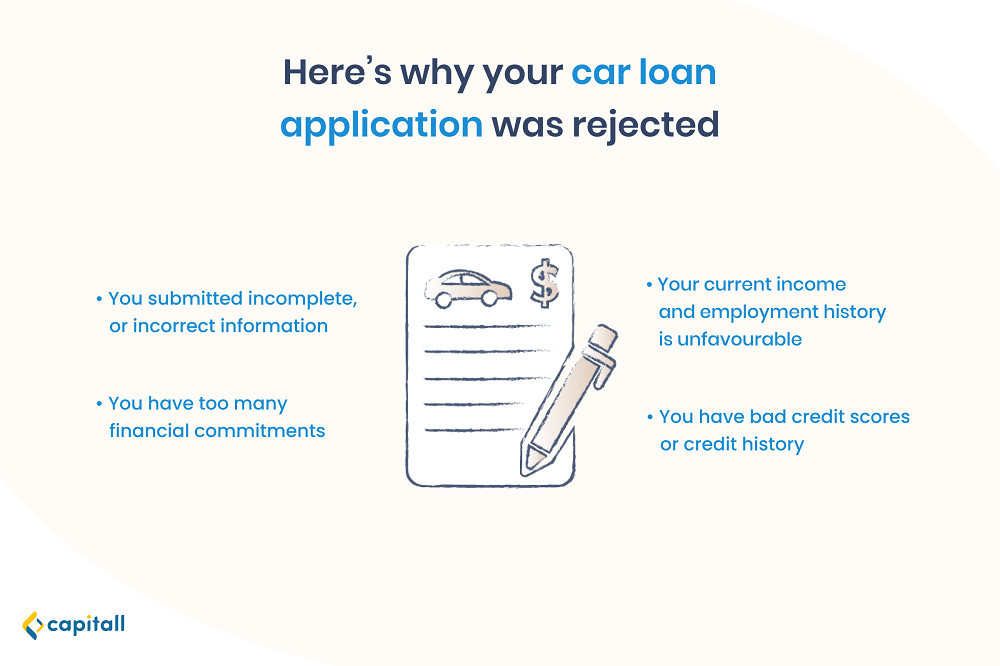 1. You Submitted Incomplete And/Or Incorrect Information
A common reason why loans get rejected is due to incomplete or inaccurate information. Providing such information hinders lenders from accurately assessing your status and ability to make repayments. Therefore, it is important to first ensure that the information you are about to submit is complete and up-to-date.
Take note of the required documents and information to be submitted. These may vary depending on your lender:
Your company's Accounting and Corporate Regulatory Authority (ACRA) registration
Income statements
Bank statements
Your position in the company
The vehicle(s) you intend to purchase
You should prepare these documents well ahead of your application to ease your submission process. When filling out the application form, make sure you:
Complete all the fields
Provide accurate information
Prepare the latest statements to be submitted together with your application
2. You Have Too Many Financial Commitments
Having too many financial commitments or debts would almost instantly raise red flags on your application. This signals to the lender that you are a high-risk borrower with debts that would undoubtedly affect your regular income.
It is common for lenders to consider your Total Debt Servicing Ratio (TDSR) in assessing your loan application. TDSR essentially provides information on the percentage of your income that can go into repaying loans. Currently, you can use a maximum of 60% of your income to service all your loans, which could include housing, renovation, credit card loans, and more.
To lenders, borrowers with finances that are stretched too thin due to their various commitments, are more likely to default on their loan repayments.
3. Your Current Income And Employment History Are Unfavourable
Lenders look into your employment status and current income, before deciding on whether to extend the loan to you. Being newly employed or not having a stable job and income could adversely affect your loan application, as lenders deem you a high-risk applicant.
Banks, in particular, require borrowers to meet the minimum eligibility income requirements. They would reject your application if your income indicates that you're unlikely to be able to make regular repayments.
4. You Have A Bad Credit Score Or Credit History
Whether you are getting a business loan to finance automobiles for your company, or a personal loan to buy that dream car, your credit score will be taken into consideration by lenders such as banks.
Your credit score provides various information such as past loan defaults or late repayments, outstanding debts, bankruptcy status. It gives lenders an insight into your ability to make loan repayments. Thus, it is a good idea to check on your credit score before approaching banks for a car loan.
If you have a bad credit score, you might want to look elsewhere to secure your funding. Unlike banks, private financial institutions such as Capitall are less stringent with credit score when assessing loan applications.
What To Do If Your Car Loan Is Rejected?
There is no need to panic. It is advisable that you draw up a new strategy and adopt a different approach in your loan application.
Here are some steps you can take to increase your chances of approval:
1. Approach A Private Financial Institution For An Auto Financing In-house Loan
Try getting the capital you need from private financial institutions instead. It is an alternative option to be considered, especially for those who face difficulty in securing loans from banks.
Generally, the criteria set for an in-house loan offered by private financial institutions are less strict than those set by banks.
Capitall offers in-house loans for high inventory purchases such as automobiles. Speak to a consultant to find out how an in-house loan can help with your purchase.
2. Understand Why Your Loan Was Rejected
You don't want to repeat the same mistakes. Identifying the reason why you were turned down is a starting point.
Lenders are usually open to discussing the reasons why your loan application was declined.
The reasons behind the rejection could range from poor credit history, low income, or massive financial commitments.
Upon understanding the reason, take steps to improve your chances of getting approved in your next application. For instance, if the issue lies with your credit score, take steps to make payments on existing loans on time and minimise expenses using credit cards.
3. Before Your Next Application, Contact The Lender First
Securing a car loan might be crucial to keep your business running. So before applying for one, you should identify suitable lenders and get in touch with their customer service team. This can be useful as you can find out more about the loan you need.
For example, understanding the minimum requirements from the lenders would help you sift through loans you'll qualify for, saving precious time and reducing the chances of rejection should you apply for a wrong loan.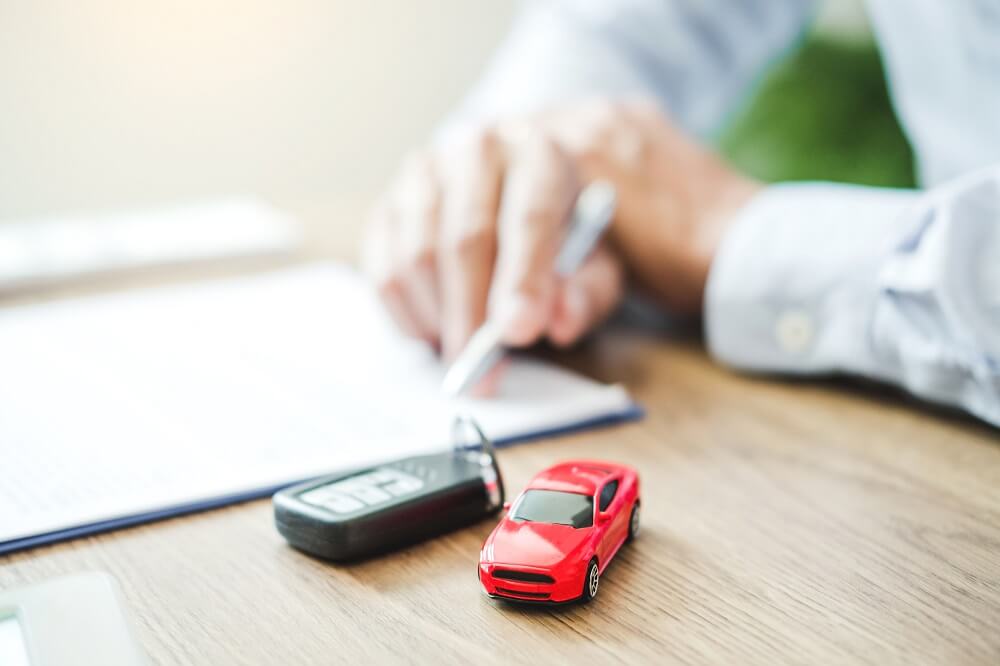 As with any business loans, understanding the reasons for the rejection of your previous car loan application is a step towards having a better chance at getting approved in the next application.
The key is to avoid those mistakes, prepare well, and ensure you fulfill all the requirements set by the lender.
Looking to purchase automobiles for your business? Thinking of owning a car in Singapore, but have no idea how to manage the finances? Reach out to a financial consultant today.